Growing our future editorial cartoon contest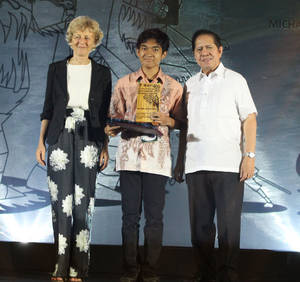 Forestry student, Michael Jose Mairing, has won the editorial cartoon contest with his entry "Protect our Future".
Mairing is a student at the Universitas Gadjah Mada in Indonesia.
Learning about forestry, natural resources and nature has inspired him to continue his childhood interest in drawing and illustration.
The APFW team invited original cartoons from Asia-Pacific residents to help raise awareness about the value of Asia-Pacific's forests for sustainable development. Editorial cartoons must illustrate a commentary to current events surrounding forests and forestry in the Asia-Pacific region.
Winning entry: Protect our future