Talking Oceans and Climate Change
FAO hosts ocean experts and enthusiasts for a timely Zoom discussion
A panel of oceans experts and enthusiasts convenes to exchange views and discuss what we can do to help our oceans in the fight against climate change.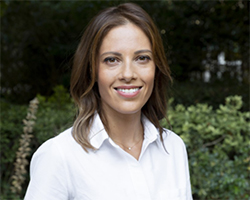 Host Mairead Dundas is an award-winning journalist and presenter with more than 15 years of experience reporting for television networks in Australia, the UK and France. She is Environment Editor at France 24 and host of its flagship environment programme, Down to Earth. Her work includes live reporting on major news events including Australia's bushfires, the Paris terrorist attacks, and international climate conferences. She began as a news reporter in Australia, followed by a period at Sky News in London.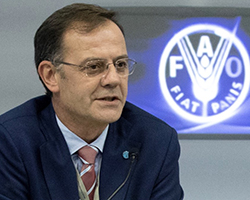 Manuel Barange is Director of the Fisheries Division at the Food and Agriculture Organization of the United Nations and Honorary Professor at the College of Life and Environmental Sciences, University of Exeter (UK). Until 2016 he was Deputy Chief Executive and Director of Science at the Plymouth Marine Laboratory, UK. From 2010-2013 he was Chair of the Scientific Committee of the International Council for the Exploration of the Sea. He is a global expert on the impacts of Climate Change on marine ecosystems, fisheries and aquaculture and was awarded the 2010 UNESCO-IOC Roger Revelle Medal for his accomplishments and contributions to ocean science.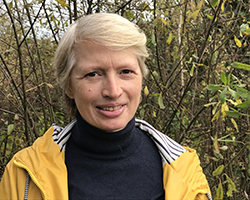 Fiona Harvey is an award-winning environment journalist for The Guardian newspaper. Prior to this, Fiona worked for the Financial Times for more than a decade. She has reported on every major environmental issue, from as far afield as the Arctic and the Amazon, and her wide range of interviewees include Antonio Guterres, Ban Ki-moon, Jose Manuel Barroso, Tony Blair, Sir David Attenborough, Noam Chomsky and Mikhail Gorbachev. In addition to The Guardian and Financial Times, her work has featured in Scientific American, New Scientist, Encyclopaedia Britannica, and Prospect, amongst others. In November 2020, she was named in the BBC Radio 4 Woman's Hour Power List of the UK's top 30 women focusing on Our Planet.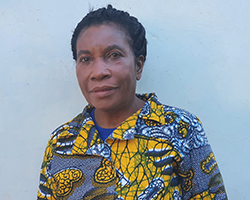 Flower Ezekiel Msuya is a world-class seaweed farming, integrated aquaculture, and innovation expert. She holds a PhD on seaweeds in integrated aquaculture from Tel Aviv University, Israel and a master's degree in Fisheries and Aquaculture from University of Kuopio, Finland. She conducted the first study on socioeconomic and environmental impacts of seaweed farming and pioneered the start of seaweed farming in southern Tanzania and other places. Recently, she has focused in research and training in seaweed farming technologies and value addition and integrating seaweed with culture animals such as sea-cucumbers to coupe with effects of climate change. Dr Msuya is Founder and Chairperson of the Zanzibar Seaweed Cluster Initiative (ZaSCI) working with seaweed farmers in innovative farming and value addition linking them with universities/research institutions, government departments and markets. Her work has especially helped marginalized women in Tanzania increase their income through production of seaweed value-added products.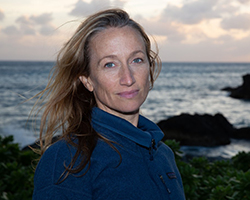 Céline Cousteau is an environmental activist working in a variety of mediums. As a documentary film director, producer, and presenter, Céline has worked with PBS, the Science and Discovery channels, France 3, and Chile's CNTV. She is the founder and executive director of CauseCentric Productions, creating cause-focused video and film content. She co-founded The Outdoor Film Fellowship, a non-profit which seeks to empower future generations of activist filmmakers, and creatives. She is ambassador for the TreadRight Foundation (which promotes ethical and sustainable travel experiences) and sits on the board of directors of the National Aquarium in Baltimore (USA). Céline was Council Member on Global Agenda Council of Oceans of the World Economic Forum, and recently completed the documentary, Tribes on Edge, where she returns to the Javari Indigenous territory in the Brazilian Amazon after the Indigenous Peoples of the land asked her to tell their story to the world. Tribes on the Edge is available Feb 2 on iTunes, Amazon, and other SVOD platforms. Her book Le monde après mon grand-père was published last year in French.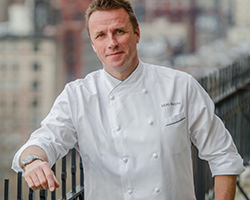 Marc Murphy is a New York-based chef who grew up in Milan, Villefranche-sur-Mer, Paris, Washington DC, Rome, and Genoa. He studied at the Institute of Culinary Education before working as a line cook at Terrance Brennan's Prix Fixe. He worked in Paris at the Michelin-starred Le Miraville, in Monte Carlo with Alain Ducasse at Louis XV, in New York with Sylvain Portay at Le Cirque. Stints at Cellar in the Sky (at Windows on the World) with Georges Masraff and La Fourchette followed. In March 2004, Murphy opened his first solo enterprise - Landmarc (Tribeca) which won rave reviews for its eclectic French and Italian menu. Following its success, Marc opened Ditch Plains in the West Village serving casual, beach-style cuisine. In 2007, he opened another Landmarc restaurant in the Time Warner Center where he brought his bistro-style cuisine to midtown Manhattan for over twelve years. He appears as a judge on Food Network's highest rated hits, Chopped and Chopped Junior, and makes regular appearances on Good Morning America (ABC) and The Today Show (NBC). He served as the President of the Manhattan chapter of the New York State Restaurant Association from 2014 until 2018 and is both a Food Council and Board Member of City Harvest, New York City's largest food rescue organization. Murphy also sits on the Leadership Council for Share our Strength's "No Kid Hungry" campaign. In 2012, Marc joined the U.S. Department of State's Diplomatic Culinary Partnership. Marc is the author of the best-selling book Season with Authority: Confident Home Cooking and in 2019 launched the podcast, Food 360 with Marc Murphy produced by iHeartRadio.