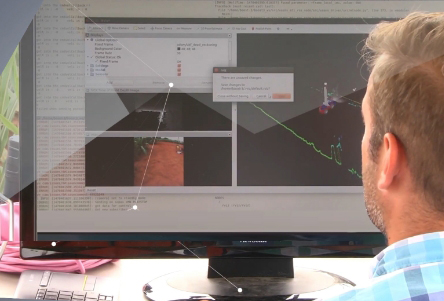 World agriculture is undergoing critical digital transformation thanks to the rapid development and innovation in techniques like remote sensing, cloud computing, artificial intelligence, geospatial IT, big data and more.
Led by the Digital Programmes Unit with close collaboration with relevant divisions, units, and teams in FAO and external partners, Agro-informatics is a platform for the digital transformation in agriculture and an integral part of FAO's IT services. It plays an essential role in FAO's digital innovation and upscale to ensure the delivery of continued improvements and major enhancements in core IT areas.
Agro-Informatics' mandate
Aiming at promoting digital public goods in food and agriculture, digital FAO and agricultural digital transformation, FAO Agro-Informatics is engaging in:
Agricultural data federation and sharing with geospatial IT and other information technologies;
Platform and application (including mobile apps) development facilitating agricultural information and knowledge sharing and services;
Standard and protocol development with coordinating relevant partners.
Agro-Informatics leads and contributes to the delivery of the following FAO IT services:
Geospatial IT infrastructure development
Agri-informatics data federation and sharing
Agri-informatics domain platform and applications (models, analytic tools and systems) development
Geospatial data visualization and data analytics
Agro-Informatics cloud services
Agro-Informatics standards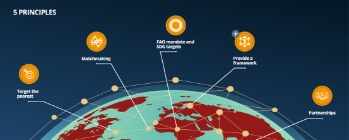 Hand-in-Hand Geospatial Platform
Agro-informatics worked to build the Hand-in-Hand (HiH) Geospatial Platform which contains a rich set of data on food, agriculture, and more to strengthen evidence-based decision-making in the food and agriculture sectors.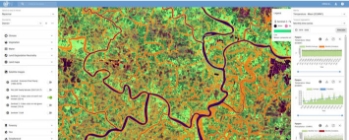 Anyone anywhere can access multidimensional maps and statistics showing key climate and environmental trends wherever they are, thanks to a new tool developed by Google and FAO.