Water is life, water is food.
Leave no one behind.
Water is essential to life on Earth. It covers the majority of the Earth's surface, makes up over 50% of our bodies, produces our food, and supports livelihoods.
But this precious resource is not infinite and we need to stop taking it for granted. What we eat, and how that food is produced all affect water.
Together, we can take water action for food and be the change.
Promo Video
Map of events in Latin America and the Caribbean
Our Food Heroes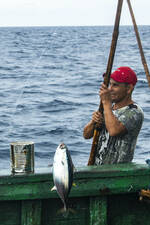 Ecuador
José Augusto López Zambrano: José Augusto López Zambrano is a third-generation fisher from the Ecuadorian port city of Manta.
"The most important thing fishers can do to preserve ocean resources is to recover their traditions."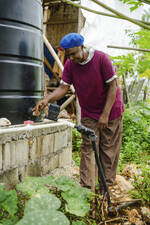 Jamaica
Karen Messam: "Before, I didn't have enough goods [to sell in the big market]. Now that I am able to plant more, I am looking forward to the experience."
Photos of activities in the region