8 countries together to conserve protected areas of the Amazon
A regional project seeks to build resilience against climate change and maintain the provision of goods and services in the Amazon.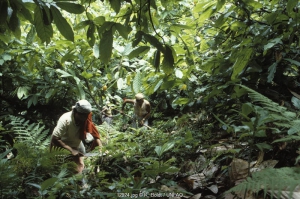 Bogotá, October 23, 2014- Amazon has ecological resources that are crucial to food security, the economy and global biodiversity, which will be preserved by a project that will involve Brazil, Bolivia, Colombia, Ecuador, Guyana, Peru, Suriname and Venezuela.
The project, called Amazon Vision, will be financed by the European Union and and will seek to strengthen the protected areas systems in the Amazon region of these eight countries in order to increase the resilience of Amazonian ecosystems to minimize the impacts of climate change and maintain the supply of goods and services that benefit biodiversity, communities and local economies.
The project has a €5.2 million budget that will be administrated by the World Wide Fund for Nature – WWF, the International Union for the Conservation of Nature – IUCN, and the United Nations Environment Programme – UNEP, and will be coordinated by the United Nations Food and Agriculture Organization – FAO.
This initiative contributes to the Amazon Conservation Vision, created in 2007 by the Latin-American Technical Cooperation Network on National Parks - REDPARQUES. The Vision's main goal is to develop a regional agenda for joint work on conservation and to support the Amazon countries in building a common vision for the conservation and the effective management of one of the most important ecosystems in the world.
In a four year period, the project will seek to strengthen the technical coordination between Amazon countries, local governments and regional organizations, to define conservation priorities, to integrate local communities, Protected Areas authorities and other interested parties, to build a long term financing strategy for the Amazon Conservation Vision, and to improve the Protected Areas management in at least five Amazon countries.