Latin America doubled its agricultural emissions of greenhouse gases in the past 50 years
Experts from 15 countries met to strengthen their capacity to develop emissions inventories and mitigation plans for the agricultural and forestry sector.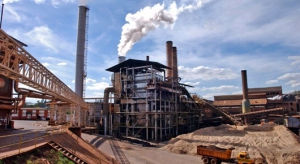 Santiago, Chile, August 5th of 2014- Greenhouse gas emissions (GHG) from agriculture (crops and livestock) have doubled in the last fifty years and will continue to grow if major effort to reduce them are not carried out, said FAO today.
Latin America and the Caribbean is the second largest producer of agricultural emissions globally, accounting for 17% of the total, second only to Asia (44%). Africa follows after Latin America and the Caribbean (with 15% of the total), then Europe (12%) and finally North America (8%).
According to FAOSTAT, regional agricultural emissions (from crops and livestock) grew from 388 to over 900 million tons of carbon dioxide equivalent * (CO2 eq), from 1961 to 2010. Livestock-related emissions contributed 88% of this total.
"Emissions from agriculture worldwide continue to increase, although not as fast as those of other human activities. It is essential for governments to encourage the retention of greenhouse gases, to move towards sustainable production models that allow us to achieve full food security, "said FAO's Regional Representative, Raúl Benítez.
Carbon sources and sinks in the region
Total regional emissions -considering agriculture, forestry, and other uses of the land- exceeded 2.8 billion tons of CO2 eq on average for the period 2001-2010.
The net conversion of forests to other uses was the main source of greenhouse gases in the region between 2001 and 2010, generating an average 1.9 billion tons of CO2 eq.
Crops and livestock produced 860 million tons of CO2 eq, the burning of biomass generated 31 million tons and degraded peatlands (a type of acid wetland which has accumulated organic matter as peat), generated 17 million tons of CO2 eq.
In the same period, forests acted as major sinks for GHG, absorbing 440 million tons of CO2 eq on average in the same period (2001-2010). With the above, the net forest emissions reached an average of about 1500 million tons between 2000 and 2010, showing a sharp decline in recent years.
Countries will create emissions inventories and mitigation plans
Experts from 15 countries in Latin America and the Caribbean met in San Jose, Costa Rica in a Mesoamerican training workshop for governments to create emission inventories and mitigation plans.
These inventories are essential for planning national mitigation actions and for them to participate in REDD + mechanisms (Reducing Emissions from Deforestation and Degradation).
"In Costa Rica we have started to take important steps in the food sector. With significant participation of the productive sector, institutions and international financial support, we are running Nationally Appropriate Mitigation Actions (NAMAs) in the production of coffee, followed by the livestock sector, which has shown the commitment required to develop its own mitigation plan, "said Minister of Agriculture and Livestock of Costa Rica, Luis Felipe Arauz Cavallini.
During the regional workshop, countries analyzed the technical and institutional requirements for preparing GHG emissions inventories and biennial update reports that shall be submitted by the end of 2014 to the UN Framework Convention on Climate Change.
These reports identify and inventory practices to mitigate and adapt to climate change in the context of rural development in each country, and existing tools and data to improve national processes and facilitate an exchange of experiences among Mesoamerican countries and the rest of the region.
Argentina, Belize, Colombia, Costa Rica, Cuba, Ecuador, El Salvador, Guatemala, Honduras, Mexico, Nicaragua, Panama, Paraguay, Dominican Republic, Uruguay, workshop attendees were countries.
FAO Project: monitoring and evaluation of greenhouse gases in agriculture
The workshop in Costa Rica was organized by the FAO project on Monitoring and Assessment of Greenhouse Gases in Agriculture, the UN-REDD Program and the National Forestry Commission of Mexico through Strengthening Project REDD + and South - South Cooperation.
The FAO project aims to strengthen the capacities of countries in terms of technical methodologies, policies and institutional processes to improve rural statistics and produce complete and accurate national estimates of GHG emissions from agriculture, forestry, and land use change of land use.
* The carbon equivalent (CO2 eq) emissions is a measure used to compare different greenhouse gases based on their global warming potential