APFIC Port inspection of fishing vessels training course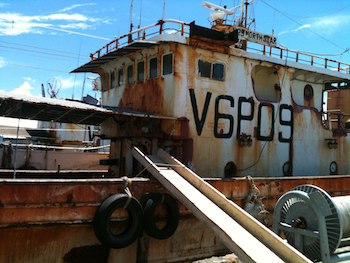 APFIC was requested by member countries to assist in developing regional guidance and capacity building in the implementation of Port State Measures. As part of this commitment, APFIC and FAO with the assistance of the Department of Fisheries Thailand, have developed a "Port Inspection Training" course.
The target organisations for port inspection training come from a cross-section of national agencies responsible for various aspects of enforcement. These may include staff from fisheries, customs, immigration, coast guard, police, navy, port authorities, and maritime officers.It has been developed based on the training requirements for inspectors, as detailed in the 2009 FAO Port State Measures Agreement.
Successful completion of workshop training will equip participants with the required knowledge and skills to meet the following objectives, specifically:
Relevant skills and expertise in enforcement practices and procedures, sufficient to participate in port inspections.
Knowledge to ensure effective port inspections and encourage compliance with relevant national and international laws.
Confidence to participate as part of a team in port inspections, both independently, and in concert with MCS partners.
The APFIC Port Inspection Training Course materials are available for download and can be freely used. It is intended to act as the starting point for APFIC member countries and other regional organizations, to develop tailor made training courses for Port Inspections of fishing Vessels. This course comprises ten related units designed to support the development and implementation of an effective port inspection program. The ten units and the practical inspection component are designed to be conducted over a minimum period of 4 days. Safety is a key focus of this training, especially during pre inspection briefings.
Training is envisaged to be delivered in a workshop format with:
Short presentations followed by discussions
Breakout group activities with report-backs
Port inspections of fishing vessels
Port inspections of fishing vessels will involve:
Classroom briefings and discussion
Dockside briefings
Vessel inspections
Completion of forms
Dockside debriefings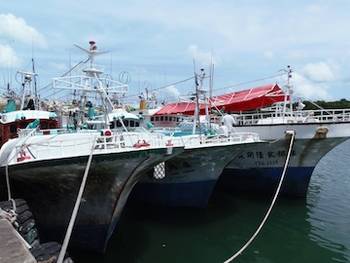 The training will give participants an understanding of:
Relevant international and national laws and instruments
MCS
Regional Fishery Management Organisations (RFMOs)
Port State Measures
Ethics
Health, safety and security issues
Vessel boarding and inspection
Hold/well calculations
Estimating catch-in-hold, and offload weights
Identifying, gathering and preserving evidence
Inspections, investigations, report preparation, interview techniques, and post inspection actions
Identification of key fish species
Identification of fishing vessels and fishing gear
Vessel electronic equipment
APFIC Training Resources