World Antimicrobial Awareness Week 2022 | Regional Events
18/11/2022-24/11/2022 Regional Office for Asia and the Pacific, Bangkok, Thailand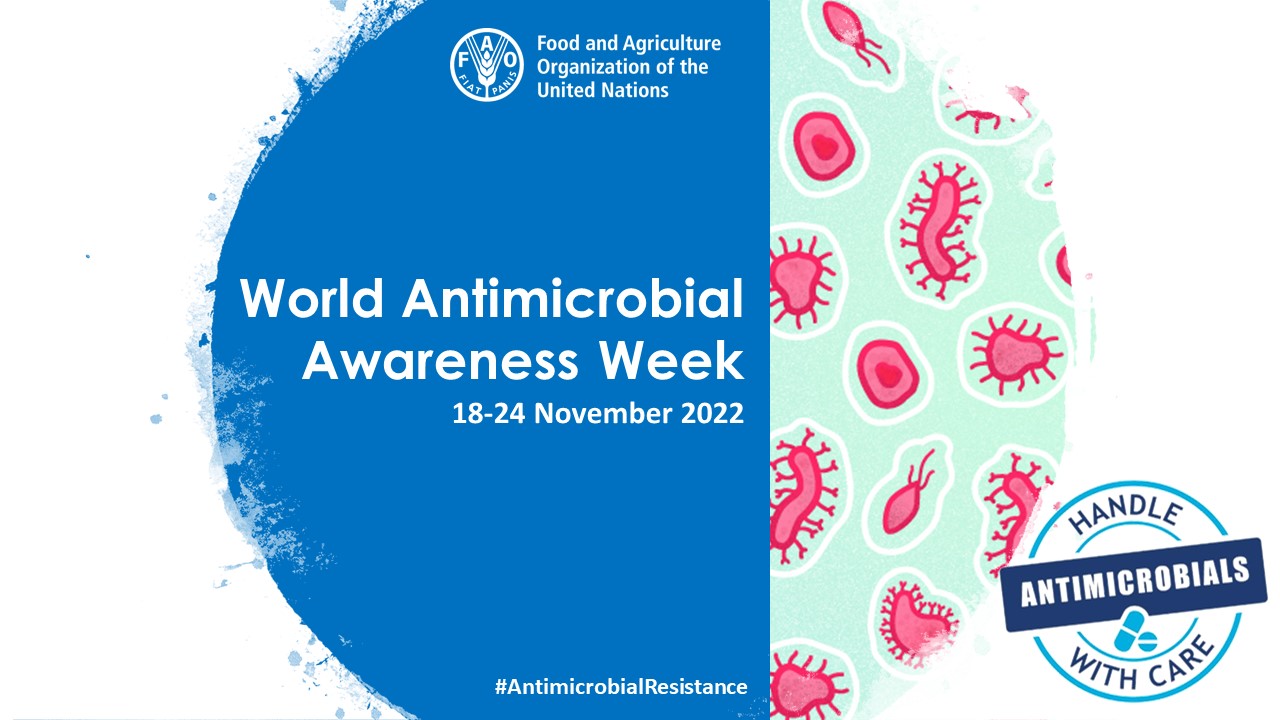 The FAO Regional Office for Asia and the Pacific will mark the annual World Antimicrobial Awareness Week (WAAW) along with its Quadripartite partners (United Nations Environment Programme, World Health Organization and the World Organisation for Animal Health) in the region. WAAW is a global campaign to raise awareness and understanding of antimicrobial resistance (AMR) and promote best practices among One Health stakeholders to reduce the emergence and spread of drug-resistant pathogens. WAAW is celebrated every year from 18 to 24 November.
The WAAW 2022 theme is Preventing antimicrobial resistance together. AMR is a threat to humans, animals, plants and the environment. It affects us all. That is why this year's theme calls for cross-sectoral collaboration to preserve the efficacy of these important medicines.
The overall slogan for raising awareness on AMR during WAAW remains the same as in previous years - Antimicrobials: Handle with care.
Your participation is crucial to the success of this campaign. For more information on how you can get involved, read the campaign guidehere.
How to participate
Get involved in one or more of the following ways and encourage your network to do so! If you organize an activity, virtually or in person, let us know!
Go Blue for AMR awareness: To increase the global visibility of AMR, the Quadripartite launched the `Go blue for AMR' campaign during WAAW 2021.  Join the colour campaign by wearing blue during WAAW events
Share your AMR stories: Organize a lunch or after-work meeting where colleagues can share their first or most recent experiences with AMR and how it could have been prevented. 
Target the top: Write to your elected representatives and let them know your concerns about the threat of AMR.
Reach out to the media: Spread the key messages through your participation in talk shows, discussion panels and media briefings, and invite journalists to cover your events and activities to get more people to participate.
Encourage young AMR Stewardship Champions: Work with your local school administration to hold a special school assembly on AMR.
Use the WAAW visuals: Visual reminders to handle antimicrobials with care are a great way to start conversations and raise awareness of current AMR challenges – check out this Trello board for ideas.
Contact the FAO RAP AMR Team: [email protected]