The Global Strategy to Improve Agricultural and Rural Statistics in Asia Pacific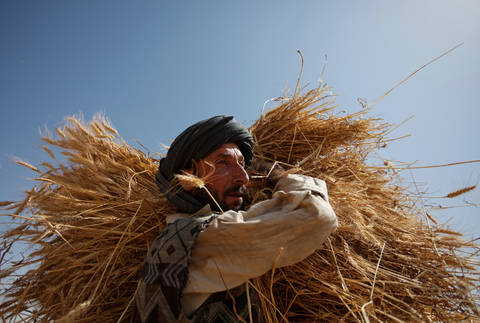 Meeting the challenge of improving lives in the world's fastest developing region
The Global Strategy to Improve Agricultural and Rural Statistics contributes to greater food security, reduced food price volatility and improved income and well-being for rural populations through improving the quantity and quality of available agricultural and rural statistics. Sustainability of agricultural practices is vital as the growing challenges of accelerated development and climate change affect communities across the world. The Global Strategy provides a framework to enable national and international statistical systems to produce valuable information on economic, social and environmental aspects of agriculture to guide decision making for the twenty-first century.
Asia Pacific has the world's largest population and is its most rapidly developing region. The Asia Pacific Regional Action Plan acts to ensure agricultural statistics contribute to the Global Strategy's mandate through convening governments and a diverse range of partners to tailor it to the region's unique environment. This broad coalition promotes coordination and cooperation at the global, regional and national level to develop four key components for regional success that inform the Global Strategy: technical assistance, training, research and advocacy. Countries are supported in developing a Strategic Plan for Agricultural and Rural Statistics (SPARS), which will act as the foundation of their agricultural and rural statistics efforts, as well as the basis for further technical assistance and training.
The programme of work in Asia Pacific currently covers 19 countries comprising of: Afghanistan, Bangladesh, Bhutan, Cambodia, China, Fiji, Georgia, Indonesia, Lao PDR, the Maldives, Malaysia, Mongolia, Myanmar, Pakistan, Papua New Guinea, Samoa, Sri Lanka, Tonga, and Viet Nam.
For more information, visit the Global Strategy website at www.gsars.org