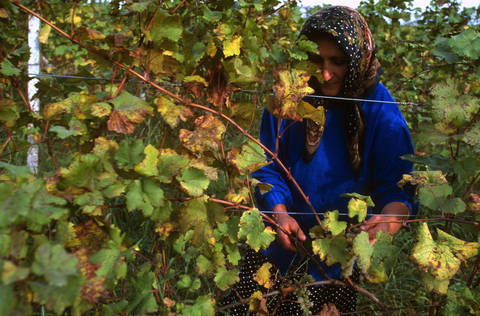 Implementation of the Global Strategy in Georgia
43% land area devoted to agriculture
8.4% share of agriculture in GDP
Challenges
Bordered by the Black Sea and large neighboring countries Russia and Turkey, Georgia is a mountainous country that also is rich in farmland. The government has set out the Strategy for Agricultural Development in Georgia 2015-2020, which places emphasis on increasing output and productivity in agriculture and addressing concerns about rural poverty.
Additionally, the Georgian government conducted censuses of population and agriculture that will be published in 2016. The data resulting from these actions can be used as a foundation to further develop agricultural statistics in the country. Georgia signed an association agreement with European Union member states in 2014 which will require it to strengthen its statistical system and align it with the European Statistical System. A project in support of the association has been initiated and Georgia must act on the budget and technical assistance for improving statistics that it has received. The Georgia statistics agency, GEOSTAT, has prepared a new strategy for national statistics covering 2015 to 2018. Preparing a strategy for agricultural statistics during this time will ensure that agricultural statistics are consistent and coordinated with the new national statistics system.
Current Work
The Global Strategy in Asia Pacific has proposed meeting agricultural and rural statistics needs in Georgia through the following actions.
· Develop a Strategic Plan for Agricultural and Rural Statistics (SPARS)
· Improve data quality and coverage on the annual agricultural surveys carried out by GEOSTAT
· Develop methodologies for the objective measurement of yields for different crops
· Ensure high quality documentation and archiving of data from recent surveys and censuses
· Develop a comprehensive process for geo-referencing agricultural statistics and integrating sampling frames
· Identify data needs and priority indicators for rural development
· Increase the skills and knowledge of and provide training for GEOSTAT and other staff involved in statistical activities
Achievements
Three key reports have led to steps forward in implementation of a Strategic Plan for Agricultural and Rural Statistics (SPARS): an In-depth Country Assessment (IdCA), a proposal for SPARS and a country proposal for short-term technical assistance and training. The IdCA and SPARS roadmap have been endorsed by the Georgian government. The full SPARS document has been submitted to the Georgian Government and is currently under review. In addition, short-term country activities, as identified above, will commence in 2016.