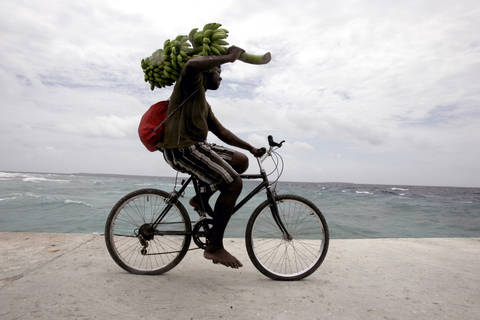 Implementation of the Global Strategy in the Maldives
23.3% land area devoted to agriculture
4.1% share of agriculture in GDP
Challenges
The Maldives is a small island nation with a total population of just under 400,000 people. The islands have little arable land, and no part of them rises more than about 1.8 meters. Fishing is a major industry, along with tourism. Unemployment is high, and due to its low lying land areas, the country is greatly concerned with the effects of climate change.
Though the Maldives has an action plan to prioritize statistics that runs from 2010 - 2019, statistical system capacity in the country is considered weak. There is a need to improve coordination of statistical activities among different constituents of the national statistics system and the statistics division in the country's decentralized statistical system. Statistics division staff need to better develop their skills, and support must be provided for better retention of experienced staff. There is also a need for more commitment on statistical activities from various government ministries.
Current Work
Implementation of the Global Strategy in the Maldives started in September 2015. The Global Strategy in Asia Pacific is partnering with the National Bureau of Statistics and Ministry of Fisheries and Agriculture to develop a strategic plan for agricultural and rural statistics (SPARS) for the country. The first workshop to initiate technical assistance activities was held in September 2015.
Achievements
The Maldives have taken a few initial steps toward building a SPARS. An In-depth Country Assessment has been completed and a report is currently being drafted. The Maldives are also preparing a roadmap for SPARS, which is due to be completed in mid-2016. ry activities.