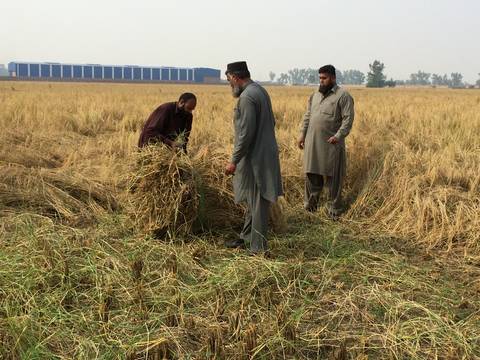 Implementation of the Global Strategy in Pakistan
35.1% land area devoted to agriculture
26% share of agriculture in GDP
Challenges
Pakistan is a populous country in the Western region of South Asia that has more than a third of its land mass devoted to agriculture. Pakistan carries out agricultural censuses every ten years. The last one was completed in 2010. A better methodology is a priority for the next agricultural census. The data collection agency also needs improvement, in addition to better data processing methods and minimization of data processing time.
Responsibility for agricultural statistics is split between the Pakistan Bureau of Statistics and the Provincial Governments.
Current Work
Implementation of the Global Strategy in Pakistan started in late 2015. The Global Strategy in Asia Pacific will collaborate with the Ministry of National Food Security and Research and the Pakistan Bureau of Statistics on a Strategic Plan for Agriculture and Rural Statistics (SPARS). The program was initiated in November 2015 at a workshop on technical assistance activities organized by the Global Strategy in Asia Pacific and its government partners.
Achievements
Work on the Global Strategy in Pakistan is in its initial phases. Outputs will be focused on three main documents - an In-depth Country Assessment report, a country proposal resulting from the assessment and a draft roadmap for the SPARS, which will form the foundation of activities in the country.