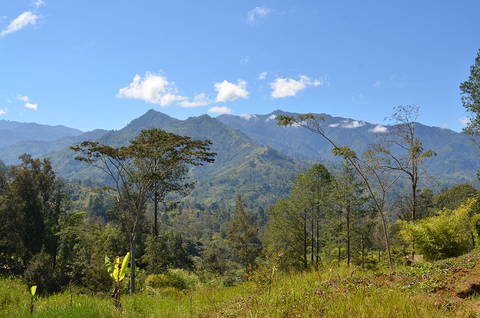 Implementation of the Global Strategy in Papua New Guinea
2.6% land area devoted to agriculture
82% of citizens employed in agriculture (2000)
Challenges
Papua New Guinea is an ethnically diverse island country in the Western Pacific Ocean that is heavily forested and hosts a wealth of natural resources. Though only 2.6 percent of its land is devoted to agriculture, a census from 2000 indicates that this mostly rural nation employs more than 82 percent of its citizens over the age of 10 in the sector.
Though agriculture forms the foundation of the Papua New Guinea economy, much of it is subsistence based, and the existing agriculture information system is fragmented and outdated. The data and information on agriculture in the provinces and districts needs to be updated and made more user-friendly. Lack of adequate human resources and funding in the provinces has resulted in an almost complete absence of agricultural surveying. The last national agricultural survey was conducted in 1963. The most recent agricultural development plan was carried out by the Ministry of Agriculture and Livestock from 2007- 2011.
Current Work
Implementation of the Global Strategy in Papua New Guinea started in September 2015. The Global Strategy in Asia Pacific is collaborating with the Ministry of Agriculture and Fisheries and the National Statistical Office on an In-depth Country Assessment (IdCA) and a Strategic Plan for Agriculture and Rural Statistics (SPARS).
Achievements
The initial Global Strategy organized workshop in Papua New Guinea has led to completion of a roadmap for its SPARS. The Global Strategy in Asia Pacific is also currently working with its partners to complete an IdCA, as well as a country proposal based on the IdCA. These three activities will form the foundation of Papua New Guinea's Global Strategy implementation.
Photo courtesy of Wikimedia