FAO's gender work in Asia and the Pacific
Women make essential contributions to agriculture across Asia and the Pacific, comprising between 40 and 50 percent of the agricultural labour force in East and Southeast Asia and around 30 percent in South Asia. Agriculture is also the primary provider of employment for women in the region. In South Asia, agriculture engages close to 70 percent of all working women.
The agricultural context in Asia and the Pacific is diverse and undergoing rapid transformation, with increasing competition over land use and decreasing natural resource availability. Climate change and associated phenomena threaten rural populations throughout the region with changing temperatures and precipitation patterns, rising sea levels, and increased vulnerability to natural disasters. These in turn affect food availability, livelihoods, assets, and health with far reaching social impacts. The FAO Regional Office for Asia and the Pacific works with and in support of Member Countries to address the challenges above and work towards the achievement of the SDGs. FAO recognizes rural women as agents of change whose engagement is necessary to meet the other SDGs. The Regional Gender Strategy and Action Plan 2022–25 for the FAO Regional Office for Asia and the Pacific builds on and support these efforts and advance gender equality and empowerment of rural women and men.
Country Gender Assessments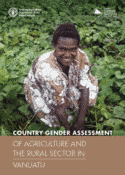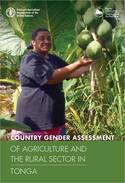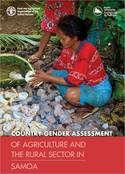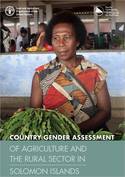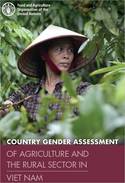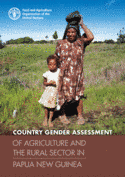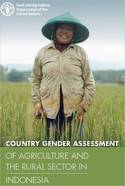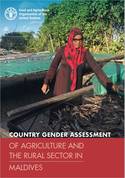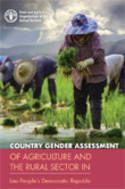 Lao People's Democratic Republic: Country gender Assessment of agriculture and the rural sector
2018, 88 p.
Women's involvement in agriculture is undervalued. The report calls for greater access to information and for the creation of women's group for capacity development. This CGA was commissioned by FAO in October 2017 as a way to gauge Lao People's Democratic Republic's progress in achieving gender equality in the agricultural and rural sectors, and as a mechanism to guide FAO's strategic mission in Lao People's Democratic Republic.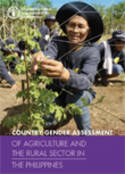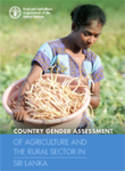 Pakistan: Women in agriculture in Pakistan
2015, 156p.
This report highlights overall status, challenges and contribution of women in sub sectors of agriculture and gives a road map for further improving these across the four provinces and three regions of Pakistan.