Partnerships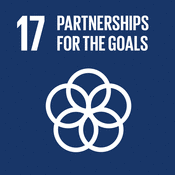 The Food and Agriculture Organization of the United Nations (FAO) is committed to the goal of eradicating hunger and malnutrition by 2030. To meet the Zero Hunger Challenge, political commitment and major alliances with key stakeholders are crucial. Partnerships are at the heart of FAO's mission to help build consensus for a world free from hunger. Only through effective collaboration with governments, civil society, the private sector, academia, research centres and cooperatives, and making use of each other's knowledge and comparative advantages, can food insecurity be defeated.
The Liaison Office in Brussels partners with a broad range of stakeholders including:
Academia and Research Institutions
Partnerships with Academia and Research Institutions greatly enhance FAO's ability to eliminate hunger and malnutrition and contribute to the Sustainable Development Goals. FAO actively collaborates with higher education institutions to mobilize knowledge and innovations, strengthen capacities, provide evidence-based solutions to policy processes and share its own experience on the ground with the academic community. In Belgium, FAO has established partnerships with the Université Catholique de Louvain and the Université de Liège. These partnership agreements allow students to gain experience as FAO trainees and allow for joint collaboration in research programmes, scientific publications and participation in FAO-led multistakeholder initiatives. (Read more)
Civil Society
Civil Society is made up of citizens and people from different regions around the world organized into constituencies, associations and groups to make their voices heard. FAO works to increase and strengthen its partnerships with Civil Society Organizations (CSOs) in the fight against hunger and poverty. FAO recognizes that CSOs play a critical role in the fight against hunger given their technical expertise, their proximity to and representation of the hungry and poor, and their increasing presence in the field. FAO appeals to their knowledge and capacity on a variety of issues related to food security. In Brussels, FAO works closely with several Belgian civil society organizations - including grassroots social movements, farmer organizations, organizations of fisheries, trade unions, scientific and research organizations as well as think tanks - with the aim of including them in FAO initiatives and adding their voices to the collective endeavor towards a world without hunger. (Read more)
Private Sector
FAO considers the Private Sector to be a key ally in the fight against hunger. In recent decades, the governance of food and agriculture has been increasingly transformed on a global level by new technological, knowledge-based, financial and managerial resources and innovation. The private sector has been instrumental in driving these transformations. Effective engagement with the private sector can help the fight against hunger and malnutrition by enhancing FAO's work in agriculture, fishery, forestry, natural resource management, and the food value chain from farmer to consumer. In Brussels, FAO has established a dialogue with the private sector as a step to involve them as key stakeholders in the transformation of food systems. (Read more)
FAO Members Gateway
Click here to access
The FAO Members Gateway aims to offer the accredited Permanent Representations to FAO a dynamic tool to facilitate and support their participation in the work of the organization. Member States can access the FAO Members Gateway here.