Latest Publications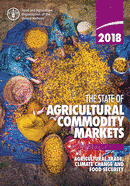 This edition of The State of Agricultural Commodity Markets focuses on the complex and underexplored intersection between agricultural trade, climate change and food security. The report makes an important contribution to the policy debates on climate change adaptation and mitigation under the Paris Agreement and the multilateral agricultural trade rules. The report discusses policies – both domestic support and trade measures – that can promote food security, adaptation and mitigation, and improve the livelihoods of family farmers around the world. Given both the slow- and rapid-onset impacts of climate change, policies that can significantly promote climate change adaptation and mitigation would benefit from deeper discussions in international fora on how to strengthen the mutually supportive role of trade rules and climate interventions.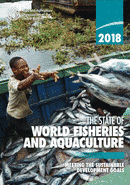 The 2018 edition of The State of World Fisheries and Aquaculture emphasizes the sector's role in achieving the 2030 Agenda for Sustainable Development and the Sustainable Development Goals, and measurement of progress towards these goals. It notes the particular contributions of inland and small-scale fisheries, and highlights the importance of rights-based governance for equitable and inclusive development.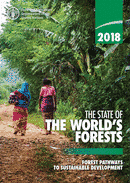 This edition of The State of the World's Forests is aimed at enhancing our understanding of how forests and their sustainable management contribute to achieving several of the SDGs. Time is running out for the world's forests: we need to work across sectors, bring stakeholders together, and take urgent action. The State of the World's Forests 2018 identifies actions that can be taken to increase the contributions of forests and trees that are necessary to accelerate progress towards the SDGs. It is now critical that steps be taken to work more effectively with the private sector, and the informal forest sector must be transformed in order to bring broader economic, social and environmental benefits.