Unit 1: Hunger and poverty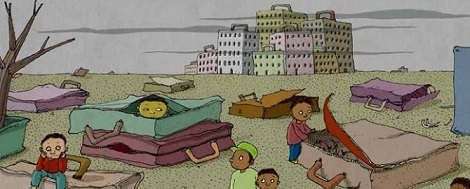 Did you know that there are 2.1 billion poor people worldwide and that most of the world's 821 million hungry live in rural areas? What do you think poor and hungry people in the countryside do when they realize that they can't buy or grow enough food for themselves and their families? Many of them move to towns or cities in search of a better life. They hope to find work so that they can send money back home to feed their families.
Some people remain in rural areas because they are farmers and have always worked their land. The problem is they can barely grow enough food to feed themselves and their families, and they certainly don't grow enough to sell in markets. They may not even have access to banks so that they can take a loan to start a new activity that can bring in money for their family. This is especially true for women and young people. Others may grow enough food to sell, but don't have a market nearby, or can't get to their market easily, so this extra might go to waste.
Many farmers don't have any money saved for emergencies. When something bad happens (like crops failing, a drought, or livestock dying) and their governments don't have a system in place to help them, they are more likely to go to bed hungry. Many feel that they have no choice but to leave their land in search of food or work.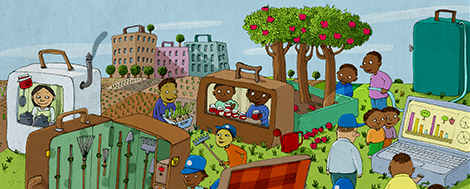 FAO is working to make sure that people have the choice to stay at home, if it is safe to do so, by lifting them out of hunger and poverty. By giving farmers the right tools and teaching them how to produce more, these farmers can grow extra food to sell on the market and earn money. Children and young people in rural areas can learn about farming, how to solve problems and look after themselves by going to Junior Farmer Field and Life Schools (JFFLS), organized by FAO.
FAO is working with countries to fix or build roads that lead to markets so that famers can get to them to sell their extra produce. Another way FAO is helping people in rural areas is by encouraging countries to involve more young people in agricultural work by providing training and access to money to help them start profitable rural activities. These include vegetable gardens, processing and packaging foods such as jam, chicken farming, or producing and selling traditional textiles.
If people decide to migrate, we work to ensure that they know about opportunities and their rights as migrants and workers in their host countries. FAO also helps migrants use the money they earn abroad to support their communities of origin. Since some migration will always happen, FAO also works with governments and partners to ensure that it is safe, orderly and regular.