Swin into action!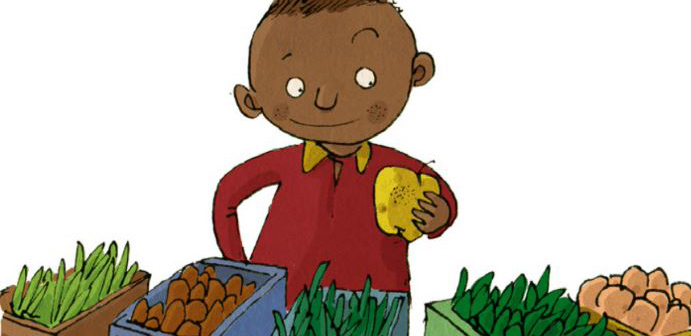 Avoid food waste
Avoid food waste
A quarter of the food lost or wasted each day would be enough to feed the hungry people in the world. Surely you want no part in this global catastrophe, so be ready for change! Buy and eat only what is necessary, don't discriminate against "ugly" vegetables and fruits, say NO to useless plastic packaging, and love your leftovers!
Don't be fooled by the labels!
Don't be fooled by the labels!
Only the "use by" date tells you when something is no longer safe to eat. Even if something has passed the "best before" date, it may still be good! Check before you throw something out. "Best-before" and "use-by" can often be misleading…
Mix up your diet.
Mix up your diet.
Producing meat uses up a lot more of our planet's natural resources, especially water, than producing plants or pulses. What can you do? Try to make one meal a week an all-veggie one (including pulses like lentils, beans, peas and chickpeas) instead of meat. You might think it's too little to make a difference, but it will, 100% guaranteed!
Eat healthy food
Eat healthy food
Help with the grocery shopping and learn to identify unhealthy ingredients such as trans fats on food labels.
Replace an unhealthy processed snack with fresh fruit, raw vegetables, nuts or whole grain bread. Eat baked chips instead of traditional fried potato chips and avoid foods with added sugar.
Take care with water
Take care with water
Drought means no water and this is becoming more and more common, even in countries where there used to be plenty. This is linked to climate change, meaning... we're part of the problem. So fix leaks, use rain or "grey" water for your garden, take quick showers instead of baths, and turn off the tap while brushing your teeth (it will make your smile wider!).
Keep fish populations alive.
Keep fish populations alive.
Some fish, like cod or tuna, are more popular than others and because of this, they are overfished and risk disappearing forever. Convince your friends and family to eat other kinds of fish that are more abundant, such as mackerel or herring. You can also look for fish that has been caught or farmed sustainably, and labelled as eco or certified fish. When you order seafood at a restaurant, always ask if it's from a sustainable source. Be a fish hero!
Keep the ground and water clean.
Keep the ground and water clean.
Don't drop litter, pick up rubbish dumped irresponsibly by careless people, and don't forget to tell them off if you see them doing it! Be a conscientious consumer and choose household cleaners, paints and other products that contain no bleach or other strong chemicals. This will keep our soils healthier. Look online and try to buy from companies that have sustainable practices and don't harm the environment. If something is cheap, it's likely to be hurting people or the planet in some way: buy better quality or don't buy at all and... When you buy, only buy what you really need.
Buy local
Buy local
Shop from local farmers whenever you can. Why? You support local economic growth and the journey between people and produce is shorter. Less emissions, less pollution, healthier world, happier farmers. Great value all round!
Make cities greener
Make cities greener
Add some green to the scene and eat home-grown healthy veg by building and looking after a garden at school, in your local community, on waste ground, set up a rooftop container garden or even grow some on the balcony of your apartment. Encourage your local authority to consider planting roof gardens instead of rolling out heat-absorbing gravel and black tar. Having plants everywhere creates shade, cleans the air, cools the cityscape, and reduces water pollution.
Recycle
Recycle
Plastic, glass, aluminium, and paper. Don't forget to use the front and back of every sheet of paper: it saves trees. Start recycling at school, get your classmates on board!
Be rubbish-savvy
Be rubbish-savvy
Get wise to the household items that don't go in with the regular rubbish – ever – like batteries, paints, mobile phones, medicines, chemicals, fertilizers, tyres, ink cartridges, etc. If they slip through, they can be extremely harmful to the environment, especially if they get into our water systems. Plastic discarded irresponsibly can severely damage marine habitats and kill thousands of marine animals every year. Learn how to recycle or dispose of these harmful items safely!
Energy-efficient is best.
Energy-efficient is best.
Does your family need a new fridge, cooker, washing machine or some other household appliance? Make sure they buy an energy-efficient one that uses less electricity and has the symbol A+++ on it. You can also save energy by turning off the lights when you leave a room, unplugging your TV, stereo or computer, instead of leaving them on standby, and by using energy efficient light bulbs. You could also put on an extra jumper in winter and ask your parents to turn down the heating, or shade the windows from the sun in summer instead of blasting the air conditioning.
Organise a community clean-up
Organise a community clean-up
Don't wait for the council or the government to act. Round up some friends and neighbours to form a cleaning team and make your territory shine! Whether you target a village or town, local park or beach, do your bit to make them shine for everyone.
Support #ZeroHunger
Support #ZeroHunger
Strength in numbers! Share interesting posts on social media using #ZeroHunger, let your voice be heard and challenge politicians to join the Zero Hunger mission by making laws and initiatives that help our planet. You're never too young to be informed about politics: start to think about how you will use your vote when the time comes!