El Grupo de alto nivel de expertos en seguridad alimentaria y nutrición (Grupo de alto nivel, en inglés: High Level Panel of Experts/HLPE), interfaz entre ciencia y política del Comité de Seguridad Alimentaria Mundial (CSA) de las Naciones Unidas se estableció en octubre 2009 como elemento esencial de la reforma del CSA. El HLPE tiene como objetivo facilitar los debates sobre políticas y mejorar la robustez de la formulación de políticas proporcionando un análisis y un asesoramiento independientes y basados en datos empíricos y evidencia, a petición del CSA.
El Grupo de expertos de alto nivel elabora sus estudios mediante un proceso científico, transparente e inclusivo. Los estudios del Grupo de expertos de alto nivel son el resultado de un diálogo continuo entre los expertos del Grupo y una amplia gama de partes interesadas (públicas, privadas o de la sociedad civil) y los poseedores de conocimientos de todo el mundo, que combinan diferentes formas de conocimiento, construyendo puentes entre regiones y países, entre diversas disciplinas científicas y antecedentes profesionales.
Para cada informe, se dispone de una página "Proceso y Documentos" en inglés, en la que se destacan los principales pasos del proceso y se recogen todos los documentos generados durante el proceso (traducidos a todos los idiomas de las Naciones Unidas, si están disponibles). El enlace para cada informe se encuentra bajo la foto de portada.
Del mismo modo, una página dedicada reúne toda la información pertinente sobre las notas del Grupo de expertos de alto nivel sobre "Cuestiones críticas y emergentes para la seguridad alimentaria y la nutrición".
---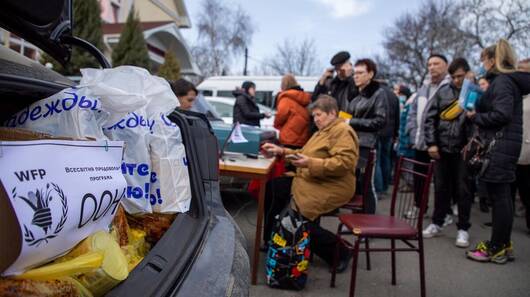 CFS HLPE Briefing note: "The impacts on global food security and nutrition of the military conflict in Ukraine"
This briefing note was prepared by the HLPE as a background document for the 28 April 2022 CFS Bureau and Advisory Group meeting.