News - 14.10.2021
We are pleased to announce the release of the EX-Ante Carbon Balance Tool: EX-ACT v.9.2.0.
The new version overcomes the operating language issues linked to Excel formulas and corrects minor bugs.
What's new?
One file for all OS languages and Excel languages alike. The content and options of the EX-ACT file remain in English for [...]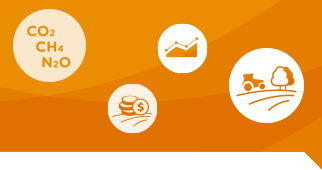 The EX-ACT suite of tools is composed of three appraisal systems developed by FAO to provide estimates of the impact of AFOLU-related activities on climate change, biodiversity and societies.
Policy briefs
This policy brief, prepared by the FAO Economic and Policy Analysis of Climate Change (EPIC), aims to analyse the relationships and policy options in regard to migration, cash crops and deforestation in Uganda. In particular, it shows that: – the expansion [...]