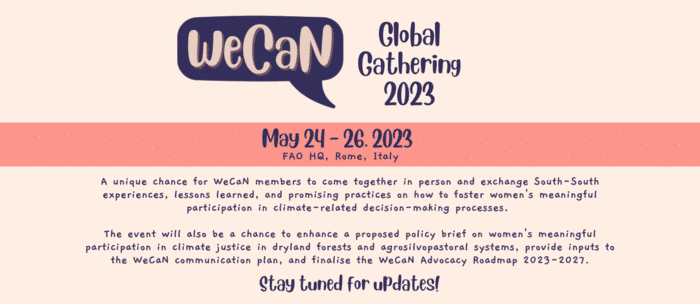 March 8 2023: WeCaN celebrates International Women's Day
Read the article on WeCaN Champion Fiorella Herrera published for the day here.
15 October 2022: WeCaN celebrated Rural Women's Day by sharing our members' thoughts on why it is so important to advocate for improved access to education for rural women across the world – not just today, but every day.
29 & 30 September 2022: Two part practical training with Angela Ebeleke, one of the Democratic Republic of Congo's National Gender & Climate Change Focal Points
Read our coverage of the event here.
16 June 2022: Women leadership & advocacy actions in climate change negotiations: Enrichment session II
Rising from drought together: Follow-up and take-away messages from the UNCCD CoP15
Click here to read our coverage of the event.