Environmental and Social Safeguard 3 (ESS 3) Plant Genetic Resources for Food and Agriculture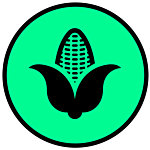 ESS 3 defines Plant Genetic Resources for Food and Agriculture (PGRFA) as the entire diversity of the plants used, or with the potentials to be used, in agriculture for the production of food, fodder, and fibre. ESS 3 recognizes the International Plant Protection Convention (IPPC) as the framework that provides tools to protect plant resources from pests and diseases.

Objectives
Prevent actions resulting in loss of PGRFA diversity by promoting their effective conservation.
Promote sustainable crop improvements and production and enhanced productivity.
Ensure that the transfer of PGRFA conforms with the measures relating to access and benefit sharing, IPR and farmers' rights which are in force in the country(ies) involved.

Read the full ESS 3 here.