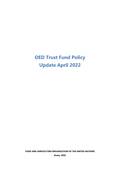 This iteration of the Evaluation Trust Fund (OEDTF) Policy builds on the 2013 version. It aims to provide an update on the contribution to and use of the OEDTF and builds on the experience and knowledge of the TF since its establishment. This revised policy document aims to respond to new developments, policies, and associated institutional arrangements in the OED which have a direct impact on TF funding and use. In addition, it also aims to respond to the developing and changing accountability and learning needs associated with the OEDTF, especially with the steady increase of Emergency & Resilience (E&R) resources since its establishment.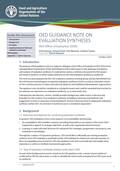 This guidance note supports colleagues at the FAO Office of Evaluation with respect to planning, formulating and conducting evaluation syntheses. It could also be used as a reference document for FAO project personnel or partners. A reference table in the guidance note (Table 2) clarifies the main differences in wider evidence synthesis, as well as provides web links to further information. It distinguishes between the types of synthesis which can be appropriate to conduct depending whether less or more time and resources are available.
This document provides revised evaluation competencies for the United Nations system. UNEG originally published the evaluation competencies in 2008 for heads of evaluation departments and evaluators. These revisions reflect the substantial consensus that evaluation competencies are important not only for evaluators and evaluation unit heads, but also for evaluation commissioners and users.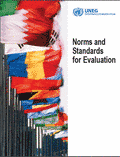 FAO strives for the highest international standards in its evaluation practice. It adheres to norms and standards established by the United Nations Evaluation Group (UNEG).
These norms and standards provide a benchmark against which all organizations and programmes of the UN system can gauge their performance and aim to strengthen, professionalise and improve the quality of evaluation throughout the UN system.
This manual provides guidance on the planning, formulation and conduct of evaluations of FAO's projects and programmes. It is intended for headquarters and decentralized offices staff who undertake their own evaluation processes with technical guidance and backstopping support from the Office of Evaluation, and for FAO project formulators, Budget Holders (BH) and Liaison Officers who need information related to project evaluation processes and principles.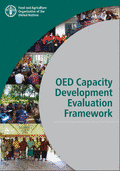 This framework serves as guidance on how OED evaluations can assess the processes and outcomes of FAO capacity development interventions. Although primarily targeting evaluation practitioners, the framework can be used by FAO staff engaged in project design and implementation as well as decentralized offices managing project reviews and evaluations.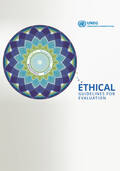 These revised guidelines aim to support UN entity leaders and governing bodies as well as those organizing and conducting evaluations for the UN to ensure that an ethical lens informs day to day evaluation practice.
In response to this exceptional international situation, the FAO Office of Evaluation (OED) has developed a contingency plan to ensure appropriate decisions are made regarding if, when and how to conduct evaluations. This note provides guidance and criteria to make decisions, based on an analysis of risks, the criticality and importance of individual evaluations, and possible options for alternative ways to conduct them.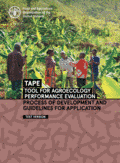 TAPE is a comprehensive tool that aims to measure the multi-dimensional performance of agroecological systems across the different dimensions of sustainability. It applies a stepwise approach at the household/farm level but it also collects information and provides results at a community and territorial scale.