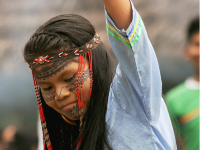 As negotiations intensify ahead of the UN biodiversity and climate conferences in late 2021, the time is now to recognise Indigenous peoples and local communities as central to sustaining the diversity of life on Earth. One of the biggest opportunities to catalyse transformative changes from local to global levels is to support Indigenous peoples and local communities to secure their human rights, and particularly their rights to self-determined governance systems, cultures and collective lands and territories. Although there are no panaceas, this is arguably a key missing link in efforts to address the biodiversity and climate crises and ensure a safe, healthy and sustainable planet for all.
This report is dedicated to Ghanimat Azhdari (1983-2020), a young and passionate leader from the Qashqai tribal confederacy in Iran.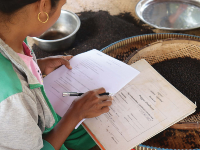 In analysing a pool of 40 contracts, this research takes an agency perspective to examine the extent to which producers have a voice in contracting and related policy processes; how contracts affect options for rural producers; whether buyers' obligations (and means for producers to enforce them) create opportunities for farmers to exert agency; and how arrangements affect producers' ability to respond to risk. The findings provide pointers for enhancing rural producer agency at local to global levels.