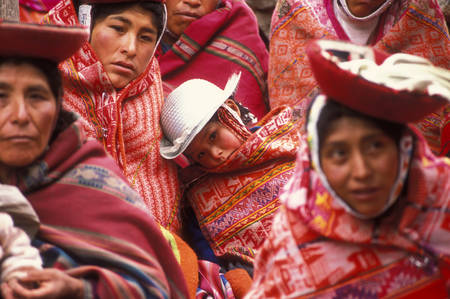 HELD FROM DECEMBER 2 TO 13, 2013
Land titling in Peru:
What future for women's tenure security?
In this discussion, participants were asked to provide their insight on the current situation of titling in Peru, on the added value of a land title for female producers and to reflect on options for securing women's access to land in the country.
Building on the results of the first online discussion, the GLRD team organised an online discussion on the Land Portal in close collaboration with the Peruvian Centre for Social Studies (CEPES), and the International Land Coalition (ILC).
Reflecting on the major challenge of bringing in stakeholders with limited access to information and technology, the Land Portal team, with the support of the CEPES, organised a face-to-face brainstorming exercise in Lima between members of civil society organisations and rural leaders concerned with gender and land governance issues (CSOs). In this way, a wider range of stakeholders could participate in the on-line discussion.
Content of the discussion
The legislation pertaining to land in Peru is largely gender-neutral. While the laws and regulations do not discriminate against women in their content, their lack of gender-sensitivity is likely to result in a biased implementation that favours men over women.
This phenomenon is coupled with customary practices and social factors such as illiteracy that tend to subjugate women and restrict their ability to own land. Peru is an interesting case of successful cooperation between civil society organisations and programme implementers working together to secure women's land rights.