Minabe-Tanabe Ume System, Japan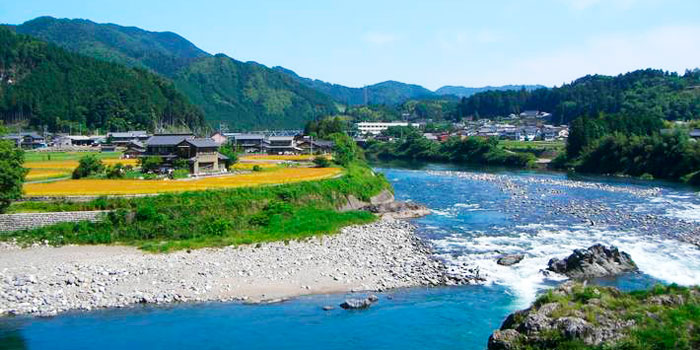 As both food and medicine, ume, Prunus mume, have been a highly valued crop in Japan from about 1300 years ago. Pickled ume, called umeboshi, keep well and have excellent medicinal effects including food poisoning prevention and recovery from fatigue, and have been consumed on a daily basis as a Japanese side dish.
The Minabe-Tanabe ume system is a unique system that has sustainably produced high-quality ume by making use of slopes with rudaceous soil, which is poor in nutrients. The site produce more than half of Japan's total ume production and its yield per unit area is almost twice that of Japan's other ume-producing districts. Now they have outstanding ume varieties as a result of continuous effort of the local people to improve the varieties for centuries.
To make a living with their soils that are not suitable for usual kinds of agriculture, about 400 years ago people started cultivating ume, which can be produced even under these conditions. They have also maintained mixed forests as coppice forests. By maintaining coppice forests near ume orchards and along the ridges of steep slopes, people have endowed them with functions including watershed conservation, nutrient replenishment, and slope collapse prevention. In this way, they have sustained ume production.
In the coppice forests, honeybees help pollinate the ume trees, and the ume aid honeybee propagation in the early spring, when few flowers are blooming, by providing them with valuable nectar. The coppice forests provides not only habitat for honeybees but also wood for a prime grade of charcoal that are produced in the area and highly appreciated in Japan. The coppice forests are managed by a selective-cutting method of coppice forest management, which are not found in other places and can regenerate the trees quickly.
Sustainable agriculture and livelihoods are considered important in the world, and this GIAHS site is a model that embodies them.