The Agricultural System Ancient Olive Trees Territorio Sénia, Spain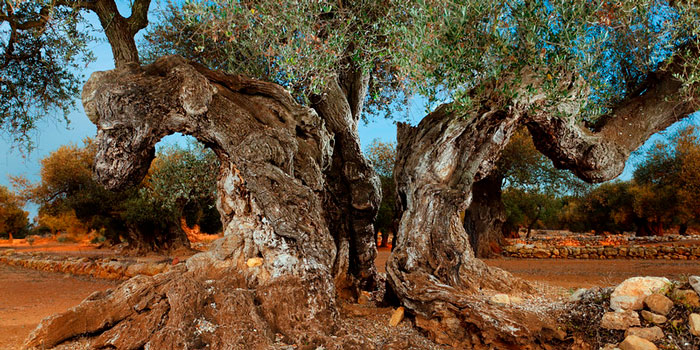 "Territorio Sénia" is located at the meeting point between the areas of the Valencian Community, Catalonia and Aragon. This territory includes 27 municipalities which are linked by their geography, their history, their language and their culture and also have the highest concentration of ancient olive trees in the world.
The existence of 5,000 ancient olive trees is what makes this territory a unique place offering local communities numerous opportunities for rural development, including the recovery of abandoned ancient olive trees and utilizing these for production, a bigger cooperation between economic sectors, production of olive oil, oleotourism and many others. Average annual output of olive oil in the area is estimated at more than 12,000 tonnes. These income generating activities have significantly helped to improve the living conditions of local people. In addition, there are different varieties of olives on each farm, to improve the pollination of flowers and future varieties of olives, contributing to biodiversity.