Traditional Agricultural System in the Southern Espinhaço Range, Minas Gerais, Brazil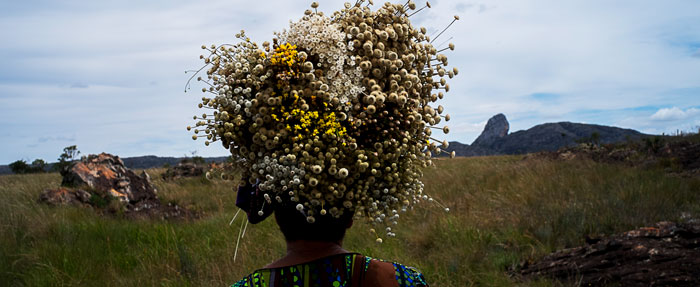 In the Espinhaço Mountain Range of in the State of Minas Gerais in Brazil, a complex agricultural system has been developed as the result of a long co-evolution between traditional communities, known as the Sempre-vivas flower gatherers, and the surrounding environment. This system is rooted in mountainous highlands whose altitude vary from 600 m to 1400 m offering a unique mosaic of landscapes and ecosystems.
The local communities have developed unique agricultural system and cultural identity based on their profound understanding of natural cycles and ecosystems, and vast knowledge regarding native flora management, achieving a great harmony with the environment and conservation of the biodiversity.
Farmers coordinate various types of agricultural activities well adapted to each differing soil, geographic and climatic characteristics to sustain their lives. They operate agroforestry gardening for their daily needs near the houses, grow a large number of species of crops in larger farmlands, collect naturally grown products, rear animals in the pastures and harvest native flowers in the high mountain areas. This GIAHS runs through and composes agro-environments from the highest parts of the mountain to lower land areas.
Nowadays, the sempre-vivas flowers and the whole associated system are part of the local identity that have ensured the landscapes conservation as well as food and livelihood security of the communities.