Capacity development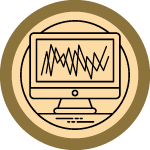 Trainings on dry chemistry (spectroscopy)
Soil spectroscopy can change the course of soils' future and keep soils healthy. Soil spectroscopy can help countries to understand soil conditions, improve agricultural productivity and reverse land degradation. It can also improve soil assessment, mapping and monitoring and finally support scientists and governments in the decision-making process. Read more
What is soil spectroscopy?
What is soil spectroscopy?
Spectroscopy is the study of the interaction between matter and electromagnetic radiation and is based on the principle that molecular vibrations and electronic transitions associated with soil constituents absorb light while interacting with radiation. Soil spectroscopy is a fast, cost-effective, and environmental-friendly technique that can be used to characterize the chemical, physical and biological components of soil such as soil organic carbon, soil texture, etc. These determine the health and usability of soils.
What is this webinar series about?
What is this webinar series about?
Following the launch of the GLOSOLAN Soil Spectroscopy Initiative on Earth Day on 21 April 2020, the first plenary meeting on spectroscopy was held in a virtual setting on 23-25 September 2020. Over 340 participants from 63 countries attended and for the first time since the discovery of this technology, institutions, and experts from around the world decided to join efforts and use soil spectroscopy to support decision making on soil protection globally.
The GLOSOLAN initiative on soil spectroscopy will focus on a national capacity development programme. This includes trainings on national and regional soil spectral laboratories building and the development of national and regional soil spectral libraries with their estimation service, and the provision of advisory services on suitable instrumentation.
Why should I join this webinar series and who can join?
Why should I join this webinar series and who can join?
Spectral technology enables soil analysis at scales that can support local to global digital soil mapping and precision agriculture, reducing the cost of soil testing services for different users such as farmers and researchers. It will also assist the data-based policy development as well as soil monitoring for climate change adaptation and mitigation.
These webinars are firstly addressed to GLOSOLAN partners, soil researchers, soil laboratories, agricultural and environmental related agencies, etc. However, anybody interested in this technology and willing to support the global fight for healthy soils is invited to join!
What will I learn?
What will I learn?
This first series of webinars will feature leading and well-known soil scientists specialized in soil spectroscopy. They will present the basic mechanisms of soil spectroscopy to all interested stakeholders. They will also share their knowledge and experiences on the building of soil spectral libraries related to agriculture and environmental applications.
How will each webinar be structured?
How will each webinar be structured?
Each webinar session will last 1 hour. Each speaker will give a presentation of 30-45 minutes followed by a Q&A session.
Will I receive a certificate?
Will I receive a certificate?
A certificate of participation will be issued upon attendance of each webinar!
Will GLOSOLAN organize more webinars like this?
Will GLOSOLAN organize more webinars like this?
Yes! These webinars are just the beginning of GLOSOLAN's country capacity development workshops. So, stay tuned as more subjects and topics of interest will be covered in the next months, including webinar in different languages (e.g., Spanish, French, etc.).
Training list for dry chemistry
SESSION 1: An Introduction to Soil Spectroscopy
Monday, 6 September 2021 | 15:00 CET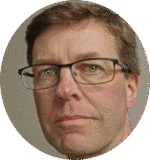 Guest speaker: Bo Stenberg
Biography: Bo Stenberg is an associate professor in soil science from the Swedish University of Agricultural Sciences. He is the research leader at 'Precision Agriculture and Pedometrics', Department of Soil and Environment. His research interests focus on digital soil mapping and variable rate fertilizer application in precision agriculture system, farm soil mapping, proximal soil sensing, diffuse near infrared spectroscopy for soil analysis, three dimensional soil mapping.
Abstract: This webinar reviews the basic mechanisms for soil visible–near infrared (vis–NIR) spectroscopy. It also provides information on applications related to precision agriculture and the use of large regional soil spectral libraries for estimating small scale variations.
Details of the event | Presentation | Recordings | Highlight
SESSION 2: Soil Spectroscopy for accurate measurement of soil physical and chemical soil properties
Thursday, 16 September 2021 | 09:00 CET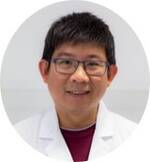 Guest speaker: Budiman Minasny
Biography: Budiman Minasny is a professor in soil-landscape modelling at the University of Sydney. He is the theme leader of soil, carbon, and water at Sydney Institute of Agriculture. He is a soil scientist, previously awarded the QEII and the Future Fellowships from the Australian Research Council. He is recognized as a Highly Cited Researcher in 2019 by the Web of Science. He is passionate about the role of soil in managing climate change, food, water, energy security, and maintaining biodiversity.
Abstract: This webinar presents how soil spectroscopy can characterize extensive different soil physical and chemical soil properties.
Details of the event | Presentation | Recordings | Highlight
SESSION 3: A future for soil spectral inference
Thursday, 23 September 2021 | 08:00 CET
Guest speaker: Alex McBratney
Biography: Alex McBratney is a world-leading soil scientist who conceived and developed pedometrics, digital soil mapping and soil security, radically strengthening the knowledge base of soil science. He established new theory and empirical models of soil variation in landscapes and developed their applications. His contributions have revolutionised the availability of soil information and led to improved agricultural practices with reduced environmental impacts and enhanced security of the world's soil.
Abstract: This webinar will present the definition and role of soil spectroscopy for laboratory as well as field measurement and will speculate on possible novel approaches.
Details of the event | First presentation & second presentation | Recordings | Highlight
SESSION 4: The Brazilian Soil Spectral Library Experience from scientific to society services
Monday, 4 October 2021 | 15:00 CET
Guest speaker: José Alexandre M. Demattê
Biography: Dr. José A. M. Demattê is currently a Full Professor in the Department of Soil Science, Luiz de Queiroz College of Agriculture, University of São Paulo, Brazil. He has basic formation in Pedology with a carrier in Remote Sensing Applied to Soils in last 30 years. He has extensive experience from the research world to practice in the field, agriculture industry, soil management, mapping, precision agriculture, soil tillage, productivity systems and soil laboratories. Thanks to his wide experience he can bridge the real issues with the academic thinking. Currently, he leads the Brazilian Soil Spectral Library, the Brazilian Program on Soil Analysis via Spectroscopy. He is also member of the working group of the Pronasolos Brazilian Soil Mapping and MapBioma Programs.
Abstract: This webinar presents the 25 years' experience on constructing the Brazilian Soil Spectral Library, from scientific research purposes to the development of free estimation online service of soil analysis.
Details of the event | Presentation | Recordings
SESSION 5: Characterization of soil properties using French national Vis-NIR and MIR spectral libraries
Thursday, 14 October 2021 | 14:00 CET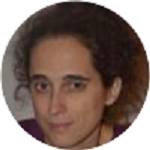 Guest speaker: Cecile Gomez
Biography: Dr Cécile Gomez is involved in research dealing with Vis-NIR-SWIR (400 – 2500 nm) lab, field and remote sensing imagery for soil sciences studies. She has now around 12 year experience in lab and field soil spectroscopy, and in imaging spectroscopy (airborne and satellite supports) for extraction of physico-chemical soil properties. She was and is currently P.I. and Co‐P.I. in national research projects and contributes to the definition of the French hyperspectral satellite (HYSP). She is a French Research Scientist at IRD (French Research Institute for Substainable Development) since 2007. She is currently associated with the Indo-French Cell for Water Sciences at IISc Bangalore (India).
Abstract: This webinar presents the national soil collection provided by the French national soil quality monitoring network. Based on this national database, several researches have been conducted for 10 years to highlight the potentials and issues of such national spectral databases.
Details of the event | Presentation | Recordings
SESSION 6: Measuring reflectance of undisturbed soil surface in the field under laboratory quality: A protocol to assess soil properties that are sensitive to the soil sealing phenomenon
Thursday, 28 October 2021 | 15:00 CET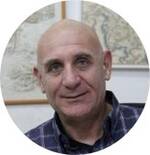 Guest speaker: Eyal Ben-Dor
Biography: Prof. Eyal Ben-Dor is the Head of the Remote Sensing Laboratory at Tel Aviv University (RSL-TAU), the leading group in Israel for imaging spectroscopy (IS), soil spectroscopy and remote sensing applications dedicated to soil mapping and environmental monitoring. The RSL people are experts in field and airborne campaigns at national and international levels and have gained significant experience in many different projects.
Abstract: This webinar covers a new developed device for measuring surface reflectance in the field to fill the gap between laboratory and field spectral measurements of the soil surface.