25 October 2021
On Saturday 9 October 2021, the research vessel, Dr Fridtjof Nansen, set sail for Las Palmas, in the Canary Islands, to restart the research surveys as part of the EAF-Nansen Programme. It has been a long time coming, after a long break caused by the Covid-19 pandemic, which forced...
15 October 2021
Small pelagic fish represent nearly 70 percent of catches in Northwest Africa. In Mauritania, for example, they constitute 90 percent of the total annual catches that arise to around 1.400.000 tonnes, explains Dr Cheikh Baye...
06 October 2021
The mentoring programme of the EAF-Nansen Programme supports fisheries scientists and employees of fisheries management administrations in further developing their skills and sharing experiences with colleagues in research and management institutions in the partner countries. Successful candidate will receive financial support for a mentoring training for a period of maximum...
12 July 2021
Life of many of the coastal communities in west Africa depends on the resources coming from beach seine fishing – an artisanal technique, traditionally handed down from generation to generation and practised all year round by different fishing communities and often entire families. For small-scale fishers in the Gulf of Guinea,...
29 June 2021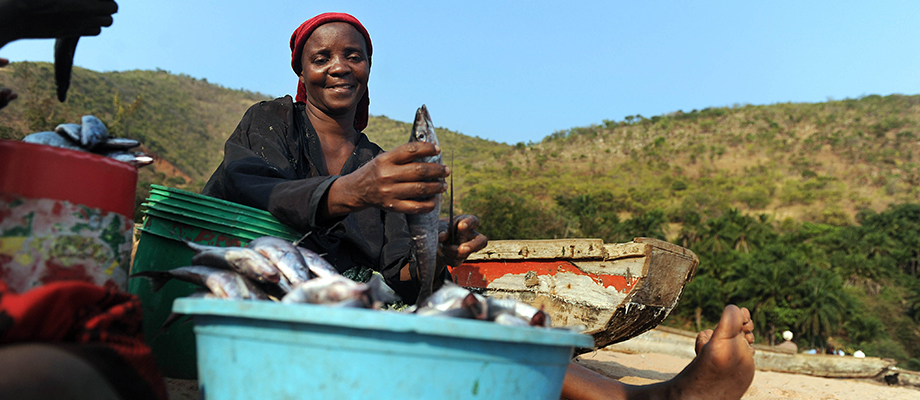 Of the 120 million people who work in capture fisheries and post-harvest sectors, nearly 50 percent are women according to most recent report on the State of Fisheries and Aquaculture from 2020. Yet, there is limited awareness of their work and contribution caused by engrained forms of discrimination...
08 June 2021
On World Ocean's Day, UNESCO's Intergovernmental Oceanographic Commission launches flagship Decade Actions. More than 60 programmes and contributions have been endorsed under the "Ocean Decade," following a milestone launch of the First International Ocean Decade Conference that took place on 1 June.   We are pleased to announce...