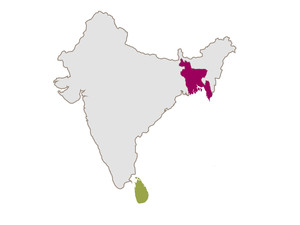 With only 6 percent of the world's agricultural land, the region hosts one-quarter of the global population, and livestock is one of the main economic activities, accounting for about 30 percent of the regional agriculture GDP.
The region has almost 20 percent of the global cattle stocks and produces 14 percent of the global cattle milk production.
Milk represents about 80 percent of total animal food supply and contributes to 5 and 14 percent of the total daily calorie and protein intake, respectively.
Dairy farming can provide regular returns to farmers, enhance household nutrition and food security and create off-farm employment for the millions of smallholder producers in the region.
Socio-economic importance of dairy sector