2020 Import notifications: Other causes
| Other causes | Cases |
| --- | --- |
| Unfit for human consumption | 313 |
| Labelling | 58 |
| Packaging | 25 |
| Allergens | 12 |
| Adulteration | 11 |
| Total | 419 |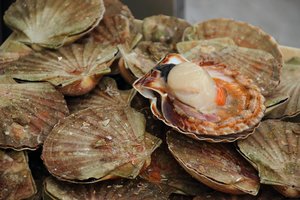 Among the other causes, the main issues were associated with products that were found unfit for human consumption with 313 cases, mainly detected in lobster and tuna. This represented 75 percent of this category, and 43 percent of the total import notifications of fisheries and aquaculture products.
In this analysis, this category includes three type of causes classified by the FDA, in particular: filthy, insanitary and MfrHACCP.
It is important to highlight that there was a decrease from 689 cases in 2019 to 313 in 2020. The second cause of notifications was due to labelling issues with 58 cases, followed by packaging with 25 cases. Both issues were recorded mainly in undefined fish and a decrease was reported for both causes, respectively from 95 cases in 2019 to 58 for labelling issues and from 48 cases to 25 for packaging.
Other causes of notifications for this category were due to the presence of allergens with 12 cases and adulteration with 11 cases, both recorded in undefined fish.