Veterinary controls and border detentions in fish trade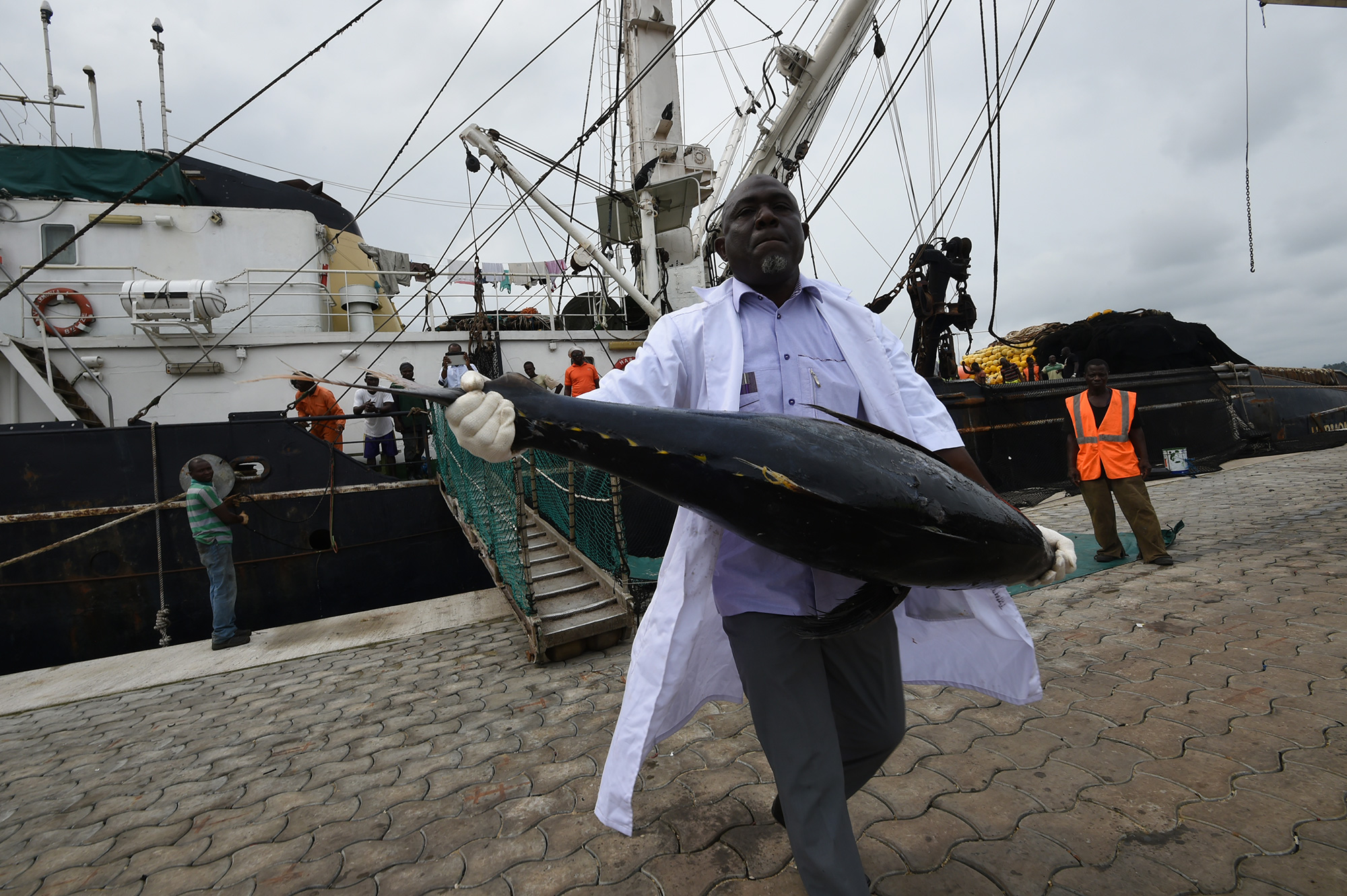 Fish remains one of the most traded food commodities worldwide. In 2012, roughly 200 countries reported exports of fish and fishery products. This trade is especially important for developing nations, where in some cases, fish and fishery products account for more than half of their total value of traded commodities. Fish trade has rapidly expanded and will continue to increase in order to meet the ever-increasing demand.
One of the greatest difficulties fish exporters face is dealing with the different requirements of health and quality standards in various markets. Requirements involve a range of import regulations and control procedures, beginning with border controls at which seafood products can be rejected or detained while awaiting further tests or even their destruction. The term "border case" is commonly used to denote any situation where a product is detained, rejected, destroyed, returned to the sender or otherwise removed, if only temporarily, from the trade flow.
Veterinary checks are one group of controls that play a vital role in safeguarding public health while ensuring the quality of imported products. Veterinary checks generally raise the quality standards of imported products by means of control and sampling, which restrict the movement of contaminated products that might be hazardous to consumer health. Thus, veterinary checks have ultimately resulted in significant savings in health care costs in countries that apply these rules effectively. At the same time, however, veterinary checks can also have negative effects that prevent the distribution of products and thus limit the flow of goods in the market. The unfavourable elements created by veterinary barriers include: higher costs, slow marketing, limits on foreign trade and exports, loss of time, additional work involved in transactions, and the risk of incentivising practices of food adulteration (using forbidden additives and dyes, etc) in order to circumvent health checks.
When fishery products are detained at international borders the most common causes are:
microbiological (listeria, salmonella, viruses, etc), parasitological (nematodes, cestodes, etc),
chemical (heavy metal residues, pharmaceutical traces, dioxins, etc), or other causes (absent or incomplete health certification and labelling, incomplete traceability and other documentation, IUU fishing, damaged packaging, etc).
Currently, the same product entering different markets has to pass through a wide variety of control procedures, according to each country's respective regulations. In addition, the extra costs imposed on traders by these differences may be significant, but are difficult to quantify due to the absence of relevant data, most importantly on the quantities and values of rejected products as well as the costs of controls. For exporters, it would be extremely beneficial if control procedures were harmonized, therefore when they exported a product, it would be treated the same way throughout the control process regardless of the importing country.
As a result of efforts by major importing countries to have more effective veterinary controls, the number of rejections for organic causes, such as microbial or chemical, have decreased and it is expected that the number of detentions for "other causes" will increase due to the fact that most major markets are now requiring additional documentation to show the origin, traceability, ecolabel, catch method, storage, etc. IUU fishing is likely to represent one of the causes of dentention with the highest increase of cases, as a result of countries' progressive adaptation and full implementation of the Code of Conduct for Responsible Fishing.
Regardless, in order to promote harmonization and equivalency in standards among seafood trading nations, the differences between national regulations and procedures need to be reduced and ultimately removed. These should be replaced by international control systems and standards based on consistent scientific methods such as risk assessment.
Contact: Ruggero Urbani, FAO International consultant - Fish inspection and Quality assurance Specialist