An estimated 3 million tonnes of shrimp entered the international trade in 2018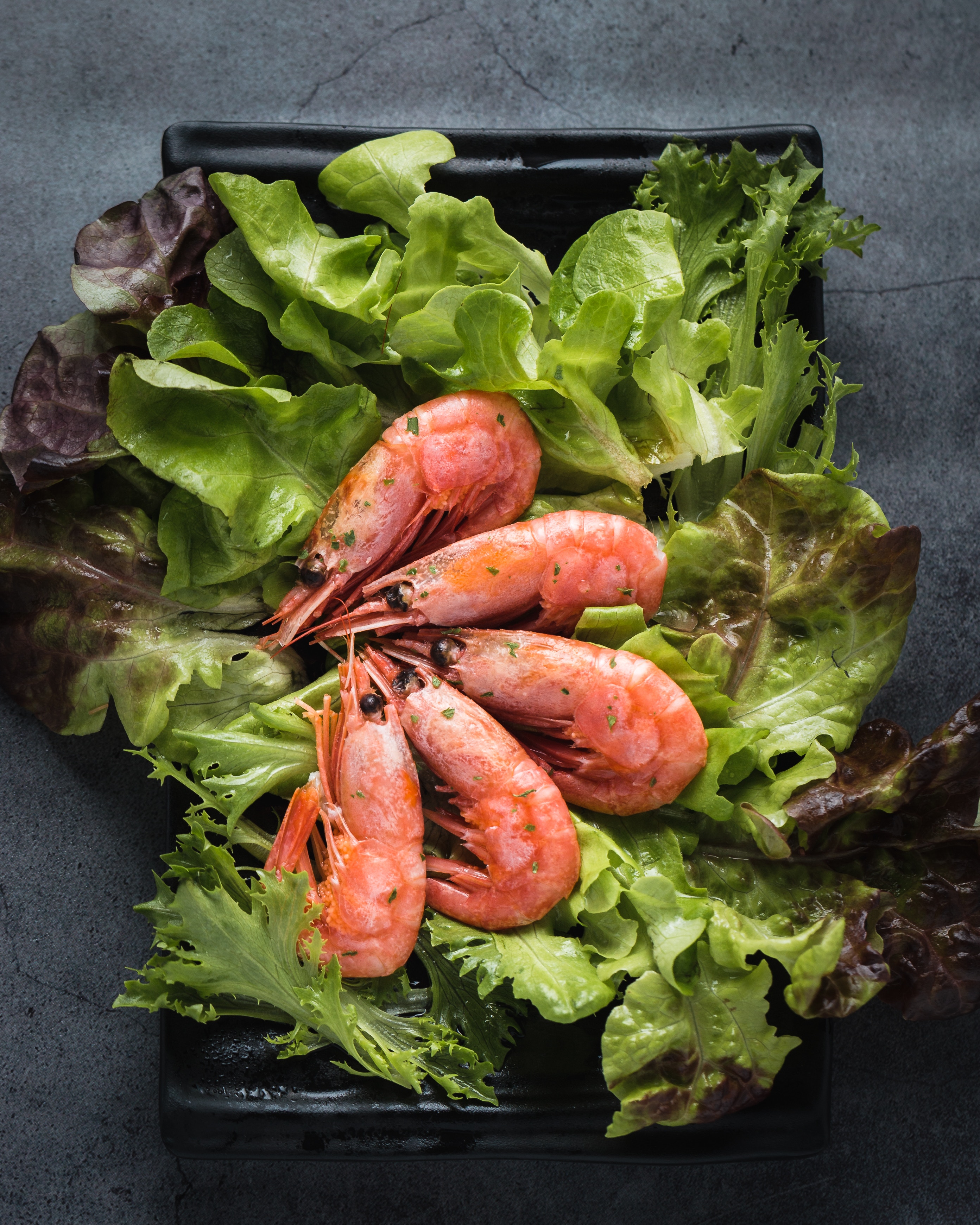 24/06/2019
World production of farmed shrimp reached almost 4 million tonnes in 2018. Import prices fell to a record low level but with minor improvement in imports to the conventional developed markets. Strong buying by Asian markets, particularly China, saved the shrimp aquaculture industry worldwide from a major and far-reaching financial crisis in 2018.
Supply
Global farmed shrimp production reached almost 4 million tonnes in 2018, increased by 3 to 5 percent over 2017. According to a review published by Aqua Culture Asia Pacific magazine, China's negative production trend for marine shrimp reversed and production increased by 10 percent in 2018. 
Production increased also in Viet Nam, but declined in India and Indonesia. There have been expansions in farming areas in India and Indonesia, but not adequate to offset overall production declines of 2018. The low price factor also affected Thailand, where farmers produced less vannamei shrimp compared with 2017. The increased farming in Viet Nam, Ecuador, Myanmar and other minor producers more than compensated the lower production in India, Indonesia and Thailand.
Farmers also shifted to black tiger aquaculture in Viet Nam, Thailand, Indonesia and Malaysia. The Aqua Culture Asia Pacific magazine reported that black tiger shrimp had a 12 to 15 percent share in the global farmed shrimp production in 2018, encouraged by relatively stable and high prices compared with vannamei shrimp. Production in Ecuador increased, reaching almost 500 000 tonnes during the review period. Mexican production swelled to 165 000 tonnes (+3.8 percent) in 2018 compared to 2017. There were lower harvests in Brazil, Nicaragua and Honduras. 
International Trade
In 2018, the top seven markets imported 2.7 million tonnes of shrimp and prawn, 31 percent more than 2017. This could be credited to high imports in China and other Asian markets. Imports increased marginally in the United States of America and in the EU28, while Japan posted a negative growth rate. Imports also increased in most of the Gulf Cooperation Council (GCC) countries in the Middle East.

Exports
Among the top seven suppliers, exports increased in volume from the first five but with faltered growth in 2018. Exports earnings declined for all except Ecuador, due to the general price weakening during the same period. For better financial return, able exporters in Asia exported more processed shrimp targeting the developed markets.
India was the lead exporter in 2018 but with a falling growth rate (+7.2 percent) compared with 2017 (+31 percent). The leading markets for Indian shrimp were the United States of America, Viet Nam and the EU28. Exports declined to Viet Nam (-15 percent) and to the EU28 (-13 percent). With a 300 percent export growth in supply (46 000 tonnes), China became India's fourth largest market overtaking Japan in 2018. India exported more processed shrimp in 2018 (+18 percent up to 22 000 tonnes) than in 2017. 
Vietnamese shrimp exports increased by 7 percent in 2018 compared with 2017. The leading markets were the EU28 (+13.7 percent), Australia (-4.0 percent), United States of America (+4.6 percent), Japan (- 5.5 percent) and the Republic of Korea (+23 percent). Compared with 2017, official exports from Viet Nam to China increased by 300 percent to 14 000 tonnes in 2018. This volume is small compared with high raw material imports and increased domestic production in 2018.
Ecuador maintained a rather stable position in 2018, diverting 61 percent of its exports to Asian markets, but exports to its number one market, Viet Nam, fell by 10 percent to 202 000 tonnes. However, direct sales to China increased by 512 percent reaching 98 000 tonnes in 2018 compared with a mere 16 000 exports in 2017. Exports also increased to its second largest market, the EU28 (+7.8 percent to 104 300 tonnes). 
Imports
The top seven markets imported nearly 2.7 million tonnes of shrimp in 2018, about 31 percent more than in 2017. This could be attributed to strong Asian markets, particularly China. Imports increased in other emerging markets in East Asia and Middle East, but declined in Viet Nam due to direct imports from China. Among the conventional markets, imports increased marginally in the United States of America and the EU28, but declined in Japan and Australia.
United States of America
The US shrimp market remained overstocked starting in early 2018, which led to a price crash in the international trade in April. However, US wholesale prices were stable and lower import prices trickled down to end-users levels by mid-2018, benefitting retail and catering business during 2018 summer sales and year-end sales. Shrimp remains the most popular seafood amongst US consumers.
US imports increased by 5.1 percent in 2018 against 2017, but US buyers paid less in 2018 (USD 6.2 billion in 2018 compared to USD 6.5 billion in 2017) due to record low import prices. India had a 36 percent market share in supply, followed by Indonesia (19 percent), Ecuador (11 percent), Viet Nam (8 percent), China and Thailand (7 percent each). Processed shrimp Imports totalled 160 000 tonnes, mainly supplied by China, Viet Nam, Thailand and Indonesia. US per capita shrimp consumption is bound to be historically high, crossing the 4.5 lb in 2018.
Japan
Shrimp demand in Japan remained dormant in 2018. This trend confirms the fading appetite for shrimp among Japanese consumers, particularly the younger generation, who prefers beef, pork, chicken and salmon to shrimp. Demand for raw head-on and headless shrimp in the last ten years has followed a decreasing curve. Only semi-processed peeled shrimp (tail-on and others) experienced improved demand from institutional users and restaurants. Raw frozen shrimp imports declined to 155 000 tonnes in 2018, compared with 210 000 tones in 2010.
Year-on-year demand for processed shrimp increased consistently, with a 3 percent rise in imports in 2018, compared with 2017. Thailand, Viet Nam, Indonesia and China were the top suppliers of value-added shrimp to Japan.
European Union (Member Organization)
The EU28 common market remains the world's largest shrimp importer, though without much improvement in demand in recent years. Compared with 2017, low shrimp prices and good supplies of tropical shrimp had minimal impact on consumer market, suggesting a flat demand curve in 2018.
Total shrimp imports reached 817 700 tonnes (+2.4 percent) in 2018, with decreasing imports in Spain (-2.4 percent), France (-1 percent) and the United Kingdom (-1.1 percent). The 12 percent rise in Italy's import to 78 000 tonnes contributed to an overall positive growth for the year. Imports increased in the Netherlands (+11 percent to 86 000 tonnes) and Denmark (+5 percent to 86 000 tonnes), who are generally re-exporters.
For the first time, extra-EU28 imports exceeded 600 000 tonnes in 2018, supplied by Ecuador, Argentina, Viet Nam, India and Greenland. ExtraEU28 imports of raw frozen shrimp declined from India, Bangladesh and Indonesia. Value-added shrimp (HS code 1605) imports increased by 5.4 percent to 113 200 tonnes, with Viet Nam as the leading supplier. 
Asia/Pacific
Increased supplies of farmed shrimp and soft prices supported the rising shrimp demand in the regional import markets. Low export prices also diverted supplies to home markets in many producing countries. China became Asia's leading shrimp importer in 2018. In December 2017, China decreased its import tariff on shrimp from 5 to 2 percent. Since then, producers worldwide increased direct exports to China. According to the Chinese Customs, shrimp imports in 2018 doubled to 265 000 tonnes (+117 percent) compared with 2017. Direct supplies increased from major and minor sources, including Ecuador (+410 percent to 77 000 tonnes), India (+226 percent to 36 000 tonnes) and Argentina (+38 percent to 38 000 tonnes). There were also 2- to 3-digit increases in imports from Thailand, Indonesia and Malaysia. Official imports from Viet Nam increased from 3 200 in 2017 to 13 000 tonnes in 2018.
China's high surveillance on illegal border trade with Viet Nam reduced unreported shrimp imports to an estimated level of 200 000 tonnes in 2018, compared with 300 000 tonnes in 2017. Taking this volume into account, foreign shrimp supply to China possibly reached half a million tonnes in 2018, making China the third largest importer in the world, after the EU28 and the United States of America.
Meanwhile, imports in Viet Nam declined by 18 percent to 360 000 tonnes in 2018, with reduced supplies from Ecuador (-5.5 percent to 189 300 tonnes), India (-9.3 percent to 130 000 tonnes) and other sources. Total imports in China Hong Kong SAR were slightly low due to a 17 percent supply shortfall from China. Nevertheless, consumer demand remained strong with increased supplies from Viet Nam, Thailand, Myanmar and India. Shrimp Imports also increased in Taiwan Province of China and in Macao SAR. The shrimp market in the Republic of Korea continued strong in 2018. Imports increased by 9 percent compared with 2017, of which 56 percent were semi-processed and processed products, mainly supplied by Viet Nam, Ecuador, Thailand and China. There was an abrupt rise in shrimp exports form the Republic of Korea to China (from 200 tonnes in 2017 to 800 tonnes in 2018), suggesting re-exports of imported shrimp, possibly from Viet Nam.
Economic recession in Australia took a toll on shrimp imports, particularly for the higher value processed products, which declined by 20 percent to 18 100 tonnes in 2018. Imports of cheaper raw frozen shrimp increased by 12 percent to 16 000 tones compared with 2017. Shrimp imports in New Zealand remained positive.


Price
Shrimp prices in the international market started to weaken in late 2107, after remaining high and firm between 2014 and 2017. In a price war between the largest exporter India and the largest single market the United States of America, price crushed in April 2018. Between August and December 2018, prices reached some level of stability but with nominal improvement. In the United States of America, the average import price fell by 9 percent to USD 8.95 per kg in 2018, compared with USD 9.83 per kg in 2017. The average export price of Indian shrimp was 13 percent lower at USD 7.58 per kg in 2018 (USD 8.65 per kg in 2017). Unlike other years, export prices did not rise during the low farming months between December of 2018 and March of 2019. For many producers in India and elsewhere, growing shrimp at 20–30 percent lower ex-farm prices is no longer profitable. Farmers in China and Southeast Asia benefited from high demand and strong prices during the Gregorian New Year and Lunar New Year celebrations, in February 2019.

Outlook
Industry leaders forecast the supply level for 2019 to be similar to that of 2018. The 'persisting low market price' outlook for 2019 remains a big challenge for farmers, who remain conservative and also undecided in crop planning for 2019. Some farmers in Southeast Asia are shifting from vannamei to black tiger shrimp, which provided better financial return in 2018. In Asia, the new season's crop is expected from April 2019. Production will be seasonally low in Ecuador, Mexico and other countries in Latin America between March and May. Compared with 2018, Ecuador's farmed shrimp production is forecast to increase in 2019. The 2019 opening inventories in the United States of America were high and there was a 12 percent decline in January 2019 imports, keeping international prices at bay from improving. US wholesale prices are low and stable compared with 2017, encouraging promotional campaigns at retail and restaurants levels, which will lead to more consumption and reduced stocks in the market.
Imports in the EU28 will be low until the seasonal supplies improve in Ecuador, which exports to the EU28 at Zero tariffs. Likewise, no real recovery is in sight in the Japanese market during 2019. Imports in January 2019 were already lower than last year's. Contrary to some prediction, imports in China during January-February 2019 surpassed all records, reaching 104 000 tonnes, some 337 percent more than during the same period in 2018. This brings some hope to shrimp farmers for the upcoming season.