Pangasius prices plunge as pandemic impact lingers on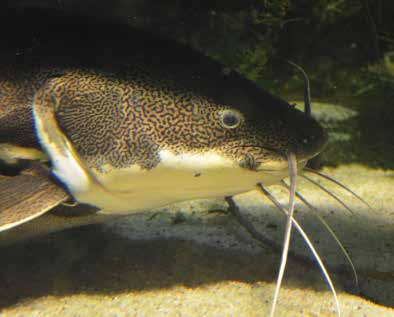 07/01/2021
The effect of the global COVID-19 pandemic on world seafood markets has accelerated a downward price trend that began in early 2019. However, the severity of the impact for Vietnamese producers has been mitigated somewhat by a resilient US market and effective management of the virus within Viet Nam itself.
Production
In Viet Nam, the world's main supplier of pangasius, the public health impact of COVID-19 has been limited relative to many other countries. However, the industry has not escaped the wider market effects of the virus as weak demand persists in the United States of America, Europe and China. Farmers in the Mekong Delta had already begun to adopt a more conservative approach in late 2019 in response to the price drop, and this sharp supply correction is continuing. Financial pressure is increasing as fish are now being sold at a loss, with producers reportedly losing around VND 3,500 (USD 0.15) to VND 5,000 (USD 0.22) per kg. Heavy investment into infrastructure and capacity expansion that was taking place prior to 2019 has now slowed to a crawl as the focus shifts to increasing value addition along the supply chain to boost margins. Farmers are also reducing feeding to slow growth until market conditions improve. Salt water intrusion in rivers in the Cuu Long region have also negatively affected farming activities. According to Viet Nam's Ministry of Agriculture and Rural Development (MARD), production in the first half of 2020 fell by around 6 percent compared with 2019, to just over half a million tonnes.
In China, the emerging pangasius farming industry has been seeking to expand its share of a growing Chinese domestic market that is currently supplied primarily by Viet Nam. However, COVID-19 and the sluggish recovery in China are adding to a number of other challenges that hamper progress. Low quality broodstock and fingerlings, seasonal limits on breeding, inconsistency of final product, and a general lack of experience are among the issues that are protecting the dominant position of Vietnamese producers in the Chinese market. So far in 2020, Chinese producers and other downstream businesses are struggling to maintain profitability, similar to their Vietnamese counterparts.
Trade and markets
Demand in Viet Nam's top export markets for pangasius, the United States of America and China, has remained subdued despite some optimism in the second quarter of 2020. There were signs that a recovery was underway as US inventories began running low and some normality returned to China. Even though China returned to low growth in the second quarter, sharp economic contractions were experienced in both countries in the first half of the year and the impact on pangasius trade has been significantly negative. The swift evaporation of buyer demand caused problems for Vietnamese businesses who were left with stocks of product that could not be exported amidst collapsing prices and accumulating debt.
In the second half of the year, consumers remain wary of eating out in restaurants despite the loosening of restrictions and this is keeping restaurant occupancy rates low. In the United Kingdom, fish and chips shops, one of the most important sources of demand for pangasius in Europe, have reduced their purchases. At the same time, home cooking has become considerably more popular, driving retail demand for convenience ready-to-cook products and home delivery. E-commerce is also becoming more important as a marketing and distribution channel for seafood, particularly in Asia. For the Vietnamese pangasius industry, hit by low prices and tightening margins, value added products are receiving renewed attention. Marketers have also increased their focus on the Vietnamese domestic market in light of the poor outlook for the main export markets.
Viet Nam's exports to all 10 of its leading pangasius markets fell significantly in value terms in the first half of year. The value of shipments to China, the United States of America and the European Union fell 15.5 percent, 24.4 percent and 36.6 percent respectively compared with the same period in 2019. Exports to the United States of America picked up briefly in the third quarter of 2020 but the postponement of reopening plans in multiple states has slowed this recovery once again.
Prices
Export prices for frozen pangasius fillets in the first half of 2020 have showed no signs of recovery from exceptionally low levels of USD 2 per kg (FOB). Farmgate prices also remain heavily depressed, reportedly ranging from VND 17 500 (USD 0.76) to VND 19 000 (USD 0.82) per kg.
Outlook
The pangasius sector is currently focusing on damage mitigation strategies, including market and product diversification, as well as conservative stocking and growth targets. Investment will continue to be diverted away from capacity expansion towards research and development (R&D), value addition infrastructure and cost efficiency. Demand forecasts are characterized by uncertainty above all else, with COVID-19 now re-emerging in many countries. The heightened importance of retail and home cooking is very likely to persist for some time even if foodservice demand picks up, and this additional source of demand could eventually help to lift prices.