Global shrimp prices plummet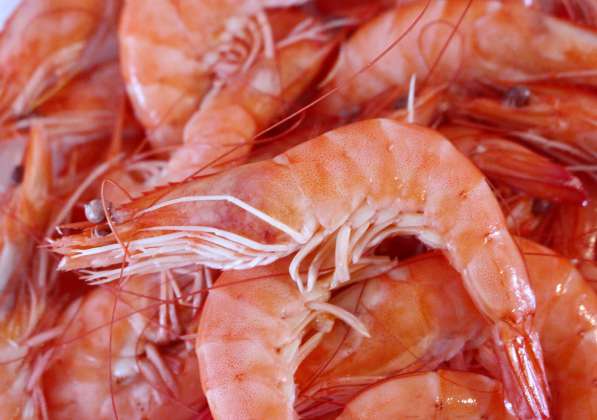 09/09/2020
The COVID-19 pandemic has dramatically affected the foodservice sector, with business activity reduced by around 80 to 90 percent. Retail sales of shrimp increased significantly in many markets following lockdowns, curfews and other distance control measures to combat the pandemic. Yet, the increases could not offset the volume declines of shrimp trade in the hotel, restaurant and catering (HORECA) sector. The situation has led to declines in farmgate and export prices to levels not seen in the last decade.
Supply
Shrimp production in Asia this year has been delayed by 3 months because of the COVID-19 pandemic. In India, pond seeding which normally takes place in March/April was deferred to May/June because of the lockdown, while the corresponding harvest is only expected in August/September. Farmers in Indonesia harvested crops in mid-May with relatively good production, which was reflected on exports. Current supplies are low due to the pandemic outbreak and the seasonal dry weather expected until August. In Viet Nam the production schedule for 2020 looks stable. Meanwhile, production in Thailand remains low as farmers reduced seeding because of low market prices. 
The COVID-19 situation also severely affected Latin American shrimp production and exports. Ecuador, the largest contributor in that region, had a target to maintain the same production volume as 2019 at over 600 000 tonnes. The positive growth trend continued in Ecuador until early March 2020 but halted due to the COVID-19 outbreak in Guayaquil, where 80 percent of the aquaculture and processing facilities are located. Although exporters continued to operate at near full capacity during the initial few weeks of the pandemic, the curfew imposed on 19 March 2020 resulted in worker absenteeism, as well as the slowdown of farming and processing activities. Meanwhile exfarm prices continue dropping because of fluctuating import demand.
International trade
The global shrimp industry in 2020 has been seriously impacted by COVID-19 since January. Even so, international shrimp trade mostly increased during the first quarter due to relatively large orders during December 2019 to February 2020. These shipments reached most of the markets by March 2020.
Exports
Ecuador became the top shrimp exporter with 56 percent of exports shipped to China. Exports in China declined slightly during January and February 2020 but bounced back in March. Cumulative exports were 84 percent higher in the Chinese market compared to the same period in 2019. Meanwhile, India exported 47 percent of its shrimp to the United States of America during the review period, while China and the European Union had 17 and 14 percent shares respectively. Exports also increased from Indonesia during this period but declined from Viet Nam, Thailand and Argentina.
Imports
The European Union was the top import market in the first quarter of 2020. Among the single markets, China was the largest importer followed by the United States of America, Japan, Spain, and France. However, the preliminary data for April and May displayed falling imports in most of these markets, except in China. Notably, frozen shrimp imports in Viet Nam declined further during the first quarter of 2020.
The COVID-19 crisis has seriously affected shrimp businesses worldwide, with the HORECA sector posting an 80-90 percent decline during the first half of 2020. In a usual year, the catering sector would absorb 60 to 70 percent of imported shrimp in the western markets and also in Japan. Retail sales for frozen shrimp, however, have increased significantly during this period, particularly for convenient products. This trend is very likely to continue in the coming months and even years. 
European Union
The 2018 weaker market trend continued in 2019, and shrimp imports in the European Union COVID-19 also affected shrimp demand in the European Union market. With restaurants closed, demand shifted to retail trade but to a lesser extent compared with the United States of America and China. Imports in the European Union increased by 6.6 percent in the first quarter of 2020.This rise was a result of the price drop of Ecuadorian shrimp in February and subsequent large imports from this source in March.
Imports in Spain were 9 percent higher at 33 700 tonnes, of which 12 000 tonnes (+76 percent) came from Ecuador. Imports also increased in Denmark (+17 percent to 21 454 tonnes), Germany (+18 percent to 16 700 tonnes) and Italy (+21 percent to 16 535 tonnes) but declined in France (-3 percent to 24 480 tonnes) and in the United Kingdom of Great Britain and Northern Ireland (-14.4 percent to 12 660 tonnes). Imports of processed shrimp in the European Union increased by 8 percent to 24 440 tonnes during the review period. The main suppliers were Viet Nam, Greenland, Morocco, and Norway. This trend persisted in April 2020.
China
Shrimp sales have been lower than usual in China's domestic market since January 2020 when outdoor dining was banned in most cities until April due to COVID-19. During this period, retail sales of frozen shrimp (head-on and peeled) increased for on-line purchases. The lockdown started to ease from May 2020. Imports slowed down in January and February but increased again from March to May following the price decline of Ecuadorian shrimp, a preferred product in the market. Higher imports in March (63 000 tonnes) posted a 28 percent increase in cumulative imports during the first quarter of 2020, compared with the same period in 2019. Ecuador supplied 51 percent of these imports.
In general, on-line sales of seafood were good in urban China even before the pandemic crisis, however sales growth occurred with the implementation of lockdown measures related to COVID-19. Demand for semi-processed and/or easy-to-prepare shrimp (frozen, peeled, dumpling, breaded) increased for home cooking, which are processed locally using imported raw materials. Monthly imports of shrimp were also higher in April and May at over 63 000 tonnes with steady imports from Ecuador, India, Viet Nam and other sources. As of May 2020, imports from Ecuador increased by 66.6 percent to 155 000 tonnes.
Unfortunately, imports of shrimp from three Ecuadorian exporters were banned in China from 10 July 2020 due to contamination of parcels in distribution channels. This development may halt Ecuador's export growth to this market until the issue is resolved.
United States of America
Shrimp remains the most popular seafood choice amongst US consumers generally taken/consumed outside home. Compared with previous years, overall shrimp demand declined due to restricted business in catering, a segment which normally absorbs 60 to 70 percent of imported shrimp. Subsequently, demand for seafood in the market shifted from food service to the retail sector and direct-to-consumer channels (online). However, US shrimp demand is only limited to supermarkets and grocery shops, with online sales making up a smaller segment.
In the present retail trade, frozen shrimp namely head-on (medium and small sizes), 60/70 sizes cooked peeled tail-on, easy-to-prepare and ready-to-eat products in retail packs are in high demand. Current supplies are inadequate as most of the producing countries are not able to work at full capacity due to COVID-19 measures. In the first quarter of 2020, US shrimp imports totalled 168 700 tonnes (+15 percent) of which 21 percent (35 170 tonnes) were processed products. This represents a 14 percent rise in imports compared to the same period in 2019.
Monthly shrimp imports in the United States of America started to taper in January but remained steady at 51 700 tonnes until April 2020. In May, imports plummeted to 38 000 tonnes compared with 53 710 tonnes in the corresponding month in 2019, as a result of waning demand from food services this year. Supplies from India in May 2020, mainly raw shrimp, were 61 percent below April's imports. In comparison, imports were stable from Indonesia, Viet Nam and Thailand.
Japan
Overall seafood consumption in Japan was significantly low this year during the Spring festival months of April/May when shrimp consumption normally increases. Demand weakened following the pandemic related restrictions on outdoor eating during March to May. Home consumption increased for semi-processed and processed shrimp as people stayed indoors. Supermarket and online sales of shrimp for home cooking/take-away ready-meals increased. Demand was strong for products such as fried tempura shrimp, peeled deveined, frozen seafood pilaf and ready-to-fry tempura shrimp during April to May. This good demand slowed down in June. Monthly shrimp imports started to fall from May when supplies of both raw frozen and processed shrimp declined by 29 and 25 percent respectively compared with April 2020. Cumulative imports during January to May 2020 fell by 4 percent compared with the same period in 2019. Moreover, the unusually heavy rains and flooding in June negatively affected shrimp consumption in Japan.
Asia/Pacific and others
Imports during January to March 2020 were lower in the Republic of Korea, Hong Kong SAR, Singapore, Viet Nam, and New Zealand compared with the corresponding period in 2019. There were increases in imports in Taiwan (Province of China), Australia and Malaysia due to the Lunar New Year demand in January/February. The lockdown measures imposed in southeast Asian countries since mid-March also affected the catering and restaurant trade, although demand for home delivery of ready meals and on-line grocery shopping are thriving. Fresh shrimp, which is more popular in southeast Asian home cooking, did not benefit from this development.
In South Asia, shrimp imports in the tourist destinations (namely Sri Lanka, Maldives) declined at the cost of falling exports from India. However, COVID-19 seemed to have opened up sales opportunities of ready-to-eat shrimp products in India's large but untapped domestic market. In MENA, shrimp demand dropped significantly following the shutdown of international airlines (scheduled flights), falling restaurant business, and repatriation of expats.
Prices
Export prices of vannamei shrimp in Ecuador fell by 25 percent between March and April 2020. The situation worsened following the detection of coronavirus in some shipments from Ecuador to China in July 2020. Cost and freight (CFR) prices of 40 to 50 counts of head-on vannamei shrimp to Europe was reported at USD 4.00 per kg as of July. In Malaysia and Singapore, however, retail prices of the same size fresh vannamei shrimp remain high at USD 8-9 per kg due to low regional supplies.
Outlook
Farmed shrimp production in Asia has been delayed in 2020, which may lead to a 30 to 40 percent decline in regional supplies compared with 2019. In India, the first supply of the season is expected only in August/September which normally is available in April/May during a normal farming season. If farm-gate prices do not recover, many farmers may opt out of the next harvesting in Asia and Latin America. Shrimp imports started to weaken in most of the markets from April onwards. Although retail and take-away sales increased in developed and developing markets, overall consumption has declined worldwide affected by the frail business prospects in the HORECA sector. This trend is likely to continue during the rest of the year.
Marketers are adjusting to the rising demand pattern in retail trade as online purchases will likely be a permanent buying pattern for home consumption. However, processors and exporters in producing countries are required to deliver products suitable for household consumers. The positive import trend in China may continue, but at a slower pace. However, being the single largest market where imports are still rising, China will dictate market prices. Chinese shrimp imports from Ecuador may slow down for a while due to coronavirus detection in some imports. In view of the existing bio-security agreement between the two countries, the problem is likely to be resolved.
Consumer preference for head-on shrimp in China will remain strong. However, value-added and convenient shrimp-based products are gaining increasing popularity domestically. Meanwhile, the current disputes between India and China have resulted in increased exports from India to Viet Nam since June 2020, which might be re-exported to China. In India, the present situation will support opening up of its large but untapped domestic market, particularly for ready meals, while its international markets remain less attractive in terms of demand and prices.