Publications and working documents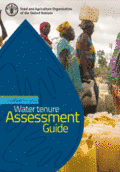 Water tenure assessment guide
This guide was produced in the framework of the KnoWat project. A water tenure assessment seeks to identify and compare the different types of water tenure arrangement that exist within a given geographical area and to assess how people access and use water resources. Such an assessment can provide key elements for inclusion in strategies to attain sustainable development goals, and put into practice the 2030 Agenda principle of "Leave no one behind".
This guide is a working document which will be field tested in Rwanda, Senegal and Sri Lanka in 2021 before the final publication.
If you wish to receive a copy of the guide, please contact us at [email protected].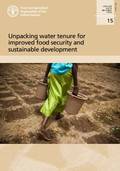 This paper contains the Policy Brief on water tenure and the Expert Roundtable summary report on water tenure, which took place in December 2019.
This publication provides advice on the application and use of water accounting and auditing. It helps users planning and implementing processes most appropriate for their capacity and needs.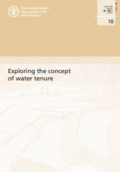 This paper provides a "preliminary typology" for water tenure.
This publication provides guidelines to improve the governance of tenure of land, fisheries and forests.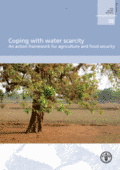 This publication presents a conceptual framework to address food security in a context of water scarcity.