Continental Strategy for GIs in Africa (2018 - 2023)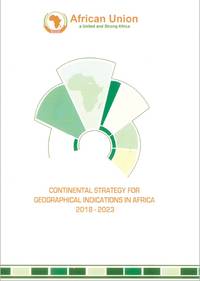 The African Union (AU) requested FAO's support to establish a continental strategy for GIs with three main objectives: (1) enhancing GI stakeholders' networking at national level; (2) preserving and promoting traditional products on local markets and (3) positioning them on international markets. This strategy was endorsed by the African Union in October 2017.
An action plan has since been established to develop GIs in Africa. The organizations involved include: the African Union (AU), the African Intellectual property Organization (OAPI), the African Regional Intellectual Property Organization (ARIPO), the European Commission (EC), the World Intellectual Property Organization (WIPO), the French Agency for development (AFD) and FAO.