Identification of origin-linked products and their potential for development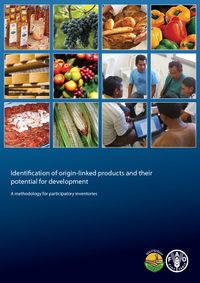 As part of FAO's Quality&Origin Programme, the present study proposes a methodological participatory approach to identifying products of origin‐linked quality to be used as levers for sustainable rural development, through the virtuous circle to which they could give rise (FAO and SINER‐GI, 2009).

Quality is a collective construction, which depends on the vision of the producers themselves and on the perceptions of consumers; it is progressive and includes objective and subjective elements. The proposed approach aims to involve local actors in the identification of such potential and to provide lines of enquiry according to the characteristics identified and the available information that producers and other stakeholders can explore and confirm, depending on the strategy they decide to implement.
Click here to read Identification of origin-linked products and their potential for development