Highlights
News
Pope Francis and world leaders address youth representatives as five-day meeting kicks off in Rome.
Video
Listen to our food heroes theme song. Come sing along!
Story
Youth are an indispensable force for change – find out how you can get involved in the World Food Forum.
The world needs a joined-up approach to confront the problems of food and climate security, QU Dongyu, Director-General of the Food and Agriculture Organization of the United Nations said today in a World Economic Forum event.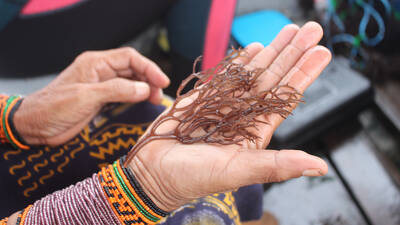 FAO is helping women fishers develop new skills amid declining fish stocks
Six years into the 2030 Agenda, there is an urgent need to understand where the world stands in eliminating hunger and food insecurity. Read the...
The Forum has helped foster an enabling ecosystem to accelerate the digital transformation of agri-food systems and enhance knowledge exchanges in digital agriculture policies and...
The brand new FAO country showcase is a space where Member Countries can highlight their agricultural systems, innovations and food products. Take a worldwide tour of local agriculture, beautiful landscapes and typical crops and food. More countries will be available in the upcoming months.
Globally Important Agricultural Heritage Systems