Cash for Work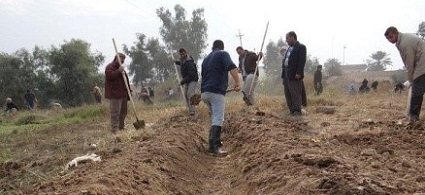 Cash-for-Work is a short-term intervention used by assistance organizations to provide temporary employment in public projects (such as rehabilitating irrigation canals, clearing nurseries or re-building infrastructure) to the most vulnerable crisis-affected population. The methodology is relatively new, but its use has become increasingly common in food insecure, disaster-affected or post-conflict environments.
FAO, Iraq under the Kingdom of Saudi Arabia (KSA) funded project is implementing Cash-for-Work program. The objective of the program is to mitigate the impact of the current crisis faced by Iraqi IDPs and host community due to the on-going conflict in Iraq. It is aiming to ensuring that households are able to meet their food requirements, as well as funneling cash into the local economy.
Unlike charity, adult family members of the communities that were part of this programme had to work for the identified projects in their community. This programme was started first ever in Iraq in December this year and will be completed by the end of February. The initiative was taken in the most affected Governorates in Iraq (Diyala, Duhok, Nineveh and Salah Al din).
The programme including rehabilitation and re-building communal and public agriculture related assets and Infra-structure such as irrigation canals, drainage channels, farmlands, affected orchards, nurseries and planting parks/green areas.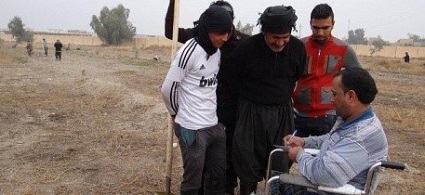 Cash transfer was the modality used for this intervention and FAO through the implementing partner provided direct cash transfer to beneficiaries securing them with the opportunity to spend cash on their prioritized needs to cater the immediate lifesaving necessities for the winter season.
For the beneficiaries' selection, FAO had developed selection criteria, essentially engaging households affected by the violence in the country. The households with some sort of vulnerabilities including: women headed households, households with disabled, elderly or having unemployed family members. Those who benefited from the programme included also landless or poor households, and those who lost their last crop season due to current conflict and/or lack of agriculture inputs (seeds, fertilizer, etc.) and households having lost livestock as their main source of income.
Since the 11th of December 2014 Cash-for-Work activities in Diyala-Baqouba district has covered 1050 beneficiary (including 297 of women) engaged in Labor-intensive work to rehabilitate the irrigation canals, water drainage channels, farmlands and planting seedlings in nurseries.
By the end of February 2015, this programme will be able to achieve a 100% completion of the planned targets.