World Water Day, 22 March 2022 "Groundwater - Making the invisible visible"
Groundwater is invisible, but its impact is visible everywhere. Out of sight, under our feet, groundwater is a hidden treasure that supports our lives.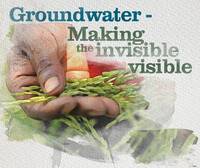 Almost all the liquid freshwater in the world is groundwater. Life would not be possible without groundwater. Most arid areas of the world depend entirely on this resource. Groundwater supplies a large proportion of the water we use for food production and industrial processes. Groundwater is also critically important to the healthy functioning of ecosystems, such as wetlands and rivers.
Groundwater: The invisible ingredient in food
Population growth, rapid urbanization and economic development are just some of the factors driving increased demand for water, energy and food. Agriculture is the largest consumer of the world's freshwater resources. Feeding a global population expected to reach 9 billion people by 2050 will require a 50 per cent increase in food production.
Today, approximately 70% of global groundwater withdrawals are used in the agricultural sector, for production of food, livestock and industrial crops. Reliance on groundwater for food production continues to increase globally, resulting in more use for irrigated agriculture, livestock and related industrial processes. Indeed, about 30 per cent of all the water used for irrigation is groundwater, with regions heavily reliant on groundwater for irrigation such as North America and South Asia.
Groundwater has already lifted millions of people out of poverty and significantly improved food security, especially in India and East Asia, since technologies for drilling and energy sources for pumping were made widely available for rural farmers in the latter half of the 20th century.
Groundwater: a finite resource
Groundwater is being over-used in many areas of the world, where more water is abstracted from aquifers than is naturally recharged by rain and snow. Continuous groundwater over-use can lead to depletion of this resource, compromising significant groundwater-dependent ecosystems and threatening to undermine basic water supply, agricultural production, climate resilience and food security. Avoiding the problems of groundwater depletion requires increased management and governance capacity at multiple integrated levels and in inter-sectoral approaches. Reducing food waste can also play an important role in lowering water consumption.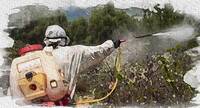 Groundwater quality and pollution
Groundwater is polluted in many areas and the remediation is often a long and difficult process. This increases the costs of processing groundwater, and sometimes even prevents its use.
The use of chemical and organic fertilizers in agriculture is a serious threat to groundwater quality. For example, nitrate is the most common contaminant of groundwater resources worldwide. Other diffuse contaminants of concern to groundwater from irrigated agriculture include pesticides and antimicrobial-resistant bacteria.
Laws and regulations need to be enforced at all levels to prevent or limit diffuse groundwater pollution from agriculture, to preserve ecosystems and human health.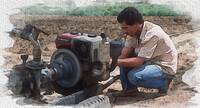 What can we do about groundwater?
Groundwater has always been critically important but not fully recognized. We must protect groundwater from pollution and use it sustainably, balancing the needs of people and the planet. Groundwater's vital role in agriculture, industry, ecosystems and climate change adaptation must be reflected in sustainable development policymaking.
In some areas of the world, we do not even know how much groundwater lies beneath our feet, which means we could be failing to harness a potentially vital water resource.
Sustainable groundwater use requires continuous monitoring of water consumption, particularly in irrigation systems serviced from non-renewable aquifers. Satellite technologies offer cost-effective opportunities for estimating groundwater consumption and abstraction levels by measuring actual evapotranspiration in near-real time, over large areas.
WaPOR, FAO's portal to monitor water productivity through remote sensing, provides this information as open access data for the whole of Africa and the Near East and supports the development of tailored applications for monitoring groundwater abstraction.