The FAO Drought Portal collates tools, methodologies, publications and best practices from different disciplines, with the aim to support informed decision making and promote integrated drought management in agriculture.
The resources are organized along four pillars:
1. Drought monitoring and early warning systems;
2. Vulnerability and risk assessment;
3. Drought risk mitigation measures;
4. Emergency response and relief measures.
The pillars are based on the outcomes of the High-Level Meeting on National Drought Policies, complemented with a fourth pillar on Emergency response and relief measures, where FAO actively supports countries.
As drought is a complex phenomenon impacting human livelihoods and environment, FAO cooperates with partners to build synergies and provide support to countries on drought preparedness. FAO cooperates in the framework of the Drought Initiative, led by United Nations Convention to Combat Desertification (UNCCD), with FAO, the Global Water Partnership (GWP) and the World Meteorological Organization (WMO), with the aim to support countries to develop and strengthen their national drought plans.

1. Drought monitoring and early warning systems
Declaring a drought at the right time is essential to reduce the devastating impact on lives and livelihoods. Drought monitoring and Early Warning Systems (EWS) are essential, on one side, to provide information and thus reduce the effects of drought; and, on the other side, to respond efficiently to drought events. Effective drought early warning systems integrate precipitation and other climatic parameters with water information such as stream flow, groundwater levels, reservoir and lake levels, and soil moisture that are presented in a comprehensive assessment of current and future drought to allow in time evaluation of potential risks.
2. Vulnerability and impact assessment
Vulnerability to drought depends on a number of social, economic, and environmental factors that may increase or decrease the susceptibility of a system to the impacts of drought. Examples are the availability of groundwater resources that may compensate the decrease in rainfall or the existence of artificial reservoirs.
Amongst different indicators, vulnerability assessments should include: (i) a record of drought impacts on vulnerable economic sectors; (ii) potential reasons for vulnerability and conditions that impact the resistance of a system to drought; (iii) the degree or extent of potential damage or loss in the event of a drought; (iv) the evaluation of coping capacity of communities affected by drought.

3. Drought risk mitigation measures
Drought risk mitigation comprise a set of measures and actions finalized at reducing the susceptibility of a system to the impacts of drought. The measures can be subdivided into long-term, medium-term or short-term options. Long-term measures are generally comprised in the development strategies of the concerned sectors. Medium-term measures are timely implemented before, during and after drought. Emergency response measures are implemented when a drought occurs to immediately respond to basic needs of the population affected.

4. Emergency response and relief measures
In recent years, droughts resulted in some of the most high-profile humanitarian disasters, which threatened the lives and livelihoods of millions of people. The increasing frequency of drought episodes and the disruption of rainfall patterns in conjunction with a series of economic, social and environmental vulnerabilities exacerbated the devastating effect on at-risk populations. When communities are hit by drought, it is crucial to provide immediate support. Some emergency interventions include, for example, cash transfer mechanisms (like cash-for-work) that are implemented to provide the drought-affected population with a direct source of cash.
---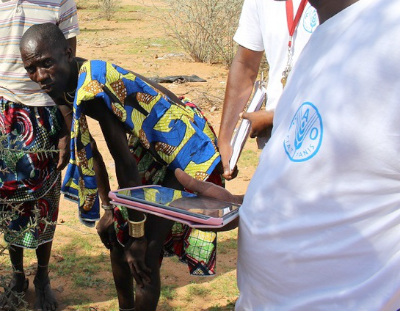 SHARP is a tool designed to assess the resilience of farmer and pastoralist households to climate change. Following a survey-based evaluation of households' climate resilience (Phase 1), gaps and weaknesses in the response of farmers and institutions to climate variability are analyzed (Phase 2). Finally, information gathered through the first...
Keywords:
Farmers; Pastoralists; Resilience;
Country:
Angola, Burkina Faso, Burundi, Mali, Mozambique, Niger, South Sudan, Uganda
---
RIMA is a quantitative approach that enables a rigorous analysis of how households cope with shocks and stressors. Comparisons can be made between different types of households (for example, male-headed versus female-headed or urban versus rural) in a given country or area. Resilience analysis using RIMA provides the necessary evidence...
Keywords:
Household; Analysis; Resilience
Country:
Burkina Faso, Mali, Niger, Senegal, Somalia, South Sudan, Sudan
---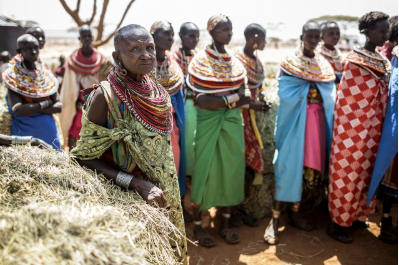 The Predictive Livestock Early Warning Information System (PLEWS) uses normalized difference vegetation index data and models it against edible vegetation (based on high resolution satellite imagery and ground truthing), surface water availability and past data.  FAO plans to scale out its initiative currently being implemented in Kenya to...
Keywords:
Livestock; Monitoring; Vegetation; PLEWS
---
Pastoralists suffer from the limited knowledge available about their production systems, their links with natural resources, their institutions and their societies. They are also often excluded from policy and science fora. The Pastoralist Knowledge Hub is an initiative supported by FAO bringing together pastoralists and the main actors working with...
Keywords:
Pastoralist; Knowledge; Network; Partnership
Region:
Africa, Asia and the Pacific , Europe, Latin America and the Caribbean , Near East
---
Hunger has spiked in rural areas primarily due to the loss of production, productive assets and income sources during the drought. In 2016, farmers suffered an entire year of severe food and income loss, including a 50 percent reduced Gu cereal harvest mid-year, compounded by a 70 percent reduced Deyr...
Keywords:
Cash for work; Livelihood; Livestock
---
FAO's Early Warning – Early Action (EWEA) System translates warnings into anticipatory actions to reduce the impact of specific disaster events. It focuses on consolidating available forecasting information and putting plans in place to make sure FAO acts when a warning is at hand. On global level, FAO's EWEA team use...
Keywords:
Disasters; Prevention; Report; Analysis; EWEA
---
AquaCrop is a crop growth model that addresses food security and assesses the effect of the environment and irrigation management on crop production. AquaCrop simulates the yield response of herbaceous crops to water and is particularly well suited to conditions in which water is a key limiting factor in crop...
Keywords:
Water; Crop; Production; Simulation; AquaCrop
---
FAO's cash-based programmes support smallholder farmers and other vulnerable men and women, who are particularly exposed to the impacts of climate change, natural hazards, economic shocks, conflict and protracted crises. Cash-based interventions include: -      Cash transfers: when quality goods are available and local markets are functioning, conditional...
Keywords:
Emergency relief; Cash for work
Region:
Africa, Asia and the Pacific , Latin America and the Caribbean , Near East
---
The Special Fund for Emergency and Rehabilitation Activities (SFERA) was established in 2004 to enhance FAO's capacity to rapidly respond to emergency situations. Through strategic resource partner funding, SFERA provides FAO with the financial means and flexibility to react promptly to humanitarian crises, reducing the time between funding decision and...
Keywords:
Response; Emergency; Fund; Partnership
Region:
Africa, Asia and the Pacific , Latin America and the Caribbean , Near East
---
FAO's Somalia Water and Land Information Management (SWALIM) project contributed to improve livelihoods and food security by strengthening private sector-led, sustainable economic rural development through the provision of information products and services that address the needs of Somalis affected by drought, flooding and resource-based conflicts. All SWALIM activities were implemented...
Keywords:
Information system; Capacity building; Mitigation plan
Date:
2016 – 2017 (closed)
---