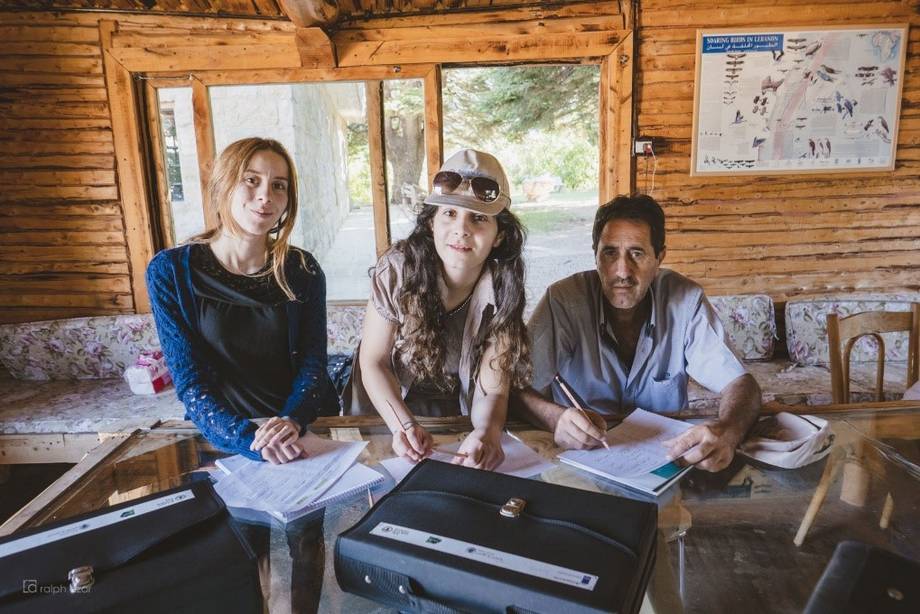 Jihad Abdel Kader, a farmer from the village of Mresti in Mount Lebanon strived to improve his agricultural products to meet market demand and make more profit. He joined the Farm Business School (FBS) in his village together with a group of "like-minded farmers" to gain new skills in business and farm management.
"Before you grab your pickaxe and go to the field, grab a pen and a paper and go over what you have learned to decide what is best to grow. You will surely make profit. That's what I have learned from the Farm Business School program" he explained.
The Food and Agriculture Organization of the United Nations (FAO) developed the farm business school approach to help farmers learn how to manage their farm operations, respond to market demand and make their farming enterprises more profitable. FBS is a curriculum-based extension approach, which aims to promote market-orientation and "farming as a business", through a shift in focus from increasing production to improving farm management and profitability.
In 2019, FAO Lebanon, in collaboration with the Lebanese Ministry of Agriculture (MoA), successfully launched FBS in Lebanon, for the first time in Arab countries, through the "Promotion of Agricultural Livelihoods and Employment through Investment in Land Reclamation and Water Reservoirs" project funded by the Kingdom of the Netherlands. In this context, it adapted and contextualized the FBS training package and developed the Arabic version to meet the need of farmers in Lebanon and other Arab countries. Operating at the village level, the farm business school applies a "Learning-by-Doing", participatory and experiential approach introducing business and management concepts in a simple Arabic language.
Through this programme, 91 farmers, including 25 women, were able to improve their knowledge in farm records, costs and profitability, simple farm investment analysis, market appraisal and farm business planning, among many other topics. Men and women participants were engaged in theoretical and practical group exercises and case studies and worked on their own farm businesses over a period extending from 12 to 15 weeks covering the production cycle from planning to marketing. Each FBS group consisted of 8 to 14 farmers guided by a facilitator who is often an extension agent or a lead farmer from the same region.
"It is a curriculum during which farmers go through four main phases: Diagnosis, Planning, Implementation and Evaluation" explained Rachad Chamas, MoA extensionist and FBS facilitator from Hermel, Bekaa. The farmers exchanged this information in small groups during seasonal sessions at their own agreed pace and time.
"There is no progress in agriculture expect through this kind of management" believes Mazen Al Halawani, MoA Extensionist and FBS Facilitator from Jezzine, South Lebanon. "We started to sense a change in the way farmers think and this has a positive ripple effect," he added.
Zeinab Jaafar, farmer from Hmairah, Akkar, is currently benefiting from the marketing and management skills she has acquired in the school. She is planning to plant tomatoes under greenhouses after a market assessment.
According to Zeinab and other FBS participants, this approach has brought about positive results. This successful experience is expected to be scaled up through rollout of a new round of FBS, and carried forward in the coming years through the project "Support to women cooperatives and associations in the agri-food sector" funded by the Government of Canada.