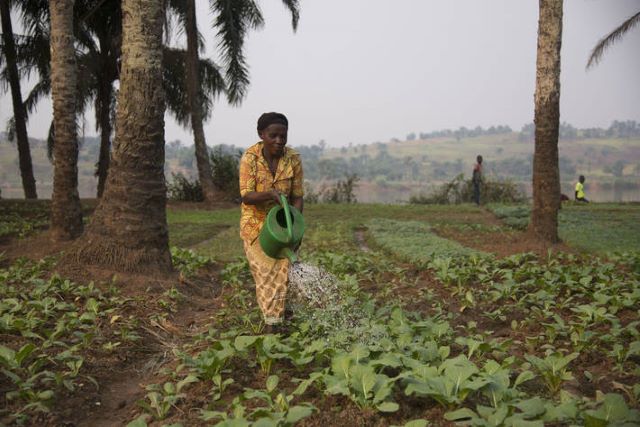 FAO welcomes €40 million from Germany to help farmers withstand shocks like COVID-19 and extreme climate events
Tags
:
DEMOCRATIC REPUBLIC OF THE CONGO
,
YEMEN
,
SOMALIA
,
FOOD SECURITY
,
LIVELIHOODS
,
VULNERABLE COMMUNITIES
,
COVID-19
,
CLIMATE EXTREMES
,
RESOURCE PARTNERS
,
GERMANY
,
08/02/2021
The Food and Agriculture Organization of the United Nations (FAO) today welcomed a €40 million contribution from Germany to help farmers and fishers withstand threats like COVID-19 and extreme climate events.
The funding from Germany's KfW development bank will support FAO's efforts to build the resilience of resource-poor producers, pastoralists and fishers in three of the world's most food insecure countries - the Democratic Republic of the Congo, Somalia and Yemen, work undertaken in partnership with other UN agencies.
The Director-General of FAO, QU Dongyu, said: "This generous contribution from Germany, will help FAO make a difference in communities that have been severely tested by shocks and uncertainties, empowering farmers to cope with future challenges and building better lives for themselves and their families."
Guenther Braeunig, CEO of KfW Group, commented: "In light of violent conflicts, natural disasters and the COVID-19 pandemic, we are proud to deepen our cooperation with FAO in these three countries, in collaboration with other UN partners. These programmes aim at sustainably strengthening the resilience of the most vulnerable, as well as that of local structures. Furthermore they seek to tackle food insecurity and mitigate the adverse effects of the COVID-19 pandemic."

[...read the full STORY]