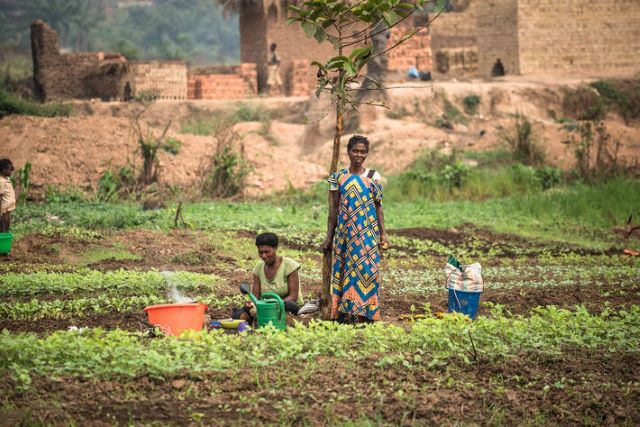 Scale of acute hunger in the Democratic Republic of the Congo "staggering" FAO-WFP warn
Tags
:
DEMOCRATIC REPUBLIC OF THE CONGO
,
CENTRAL AFRICA
,
COVID-19
,
CONFLICT
,
ACUTE FOOD INSECURITY
,
FOOD INSECURITY
,
VULNERABLE COMMUNITIES
,
LIVELIHOODS
,
MALNUTRITION
,
FAO-WFP
,
06/04/2021
In the Democratic Republic of the Congo (DRC), the food security situation remains dire with one in three people - a record high - suffering from acute hunger, two United Nations agencies, the Food and Agriculture Organization (FAO) and the World Food Programme (WFP) warned today.
The number of people affected by high acute food insecurity in the DRC is estimated at 27.3 million or one in three people, including nearly seven million people grappling with emergency levels of acute hunger (IPC 4), according to the latest Integrated Phase Classification (IPC) analysis.
This makes the central African country home to the highest number of people in urgent need of food security assistance in the world.
"For the first time ever we were able to analyse the vast majority of the population, and this has helped us to come closer to the true picture of the staggering scale of food insecurity in the DRC," said Peter Musoko, WFP's representative in DRC. "This country should be able to feed its population and export a surplus. We cannot have children going to bed hungry and families skipping meals for an entire day."

[...read the full STORY]