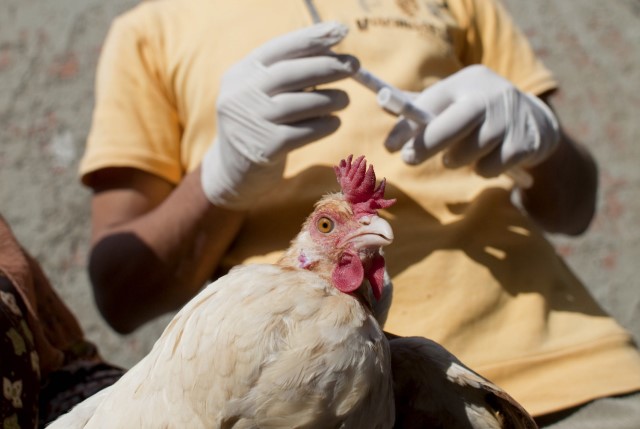 Stamping out avian flu in Egypt
29/06/2021
When avian influenza – known informally as avian or bird flu – struck Egypt in 2006, it led to significant economic losses, impacting birds and people alike.
The highly infectious disease in some forms can lead to mass death in domesticated and wild bird species, including chickens, ducks, turkeys, geese and quails. It can also spill over to people through direct or indirect contact with infected birds and cause severe illness or death.
Efforts to curb the spread of avian flu were vigorous, including mass poultry vaccinations and the culling of over 40 million birds. Yet, over 350 human infections were reported, and about 120 people died between 2006 and 2017.  
The disease also took its toll on poultry production. Raising and selling poultry is the main source of income for most Egyptian small-scale farmers and can account for up to 30 percent of their earnings. So, losing their animals is like losing their life savings.
To support efforts to fight avian flu, FAO set up an Emergency Centre for Transboundary Animal Diseases (ECTAD) unit in Egypt in 2007. Its aim? Work with the Government of Egypt to tackle transboundary animal diseases, including zoonotic diseases (those that can spread between animals and humans) by improving prevention, early detection and response through adopting a One Health approach.
One Health recognizes that the health of animals, people, plants and the environment are interconnected, and health threats such as avian flu need to be addressed holistically, with experts from multiple sectors working together.

[...read the full STORY]