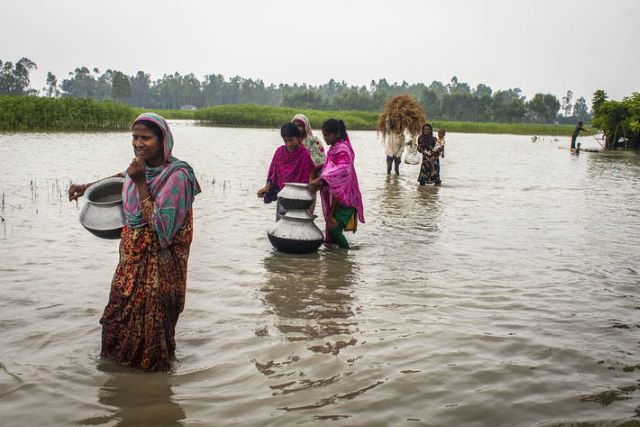 FAO and partners call for early warning and early action to avoid disasters
13/10/2020
 As extreme weather and climate events have increased in frequency, intensity and severity, particularly due to climate change, the UN Food and Agriculture Organization (FAO) and its partners have warned that early warning systems, followed by early action, are critical to prevent disasters and save lives.
The Director-General of FAO, QU Dongyu, today participated in the launch of the 2020 State of Climate Services Report at a virtual high-level event hosted by the World Meteorological Organization (WMO), which produced the report with inputs from FAO and 15 other international agencies and financial institutions through the Global Framework for Climate Services. The report was released on the International Day for Disaster Risk Reduction.
"Pre-emptive action underpinned by effective weather data, early warning systems and disaster risk assessments can save millions of livelihoods in times of conflict and natural disaster," Qu said.
The Director-General stressed that many countries lack early warning systems and capacities. He also noted the COVID-19 pandemic had increased the vulnerabilities of the most-at-risk communities - such as farmers, pastoralists, fishers and foresters - to climate shocks and natural hazards.

[...read the full STORY]