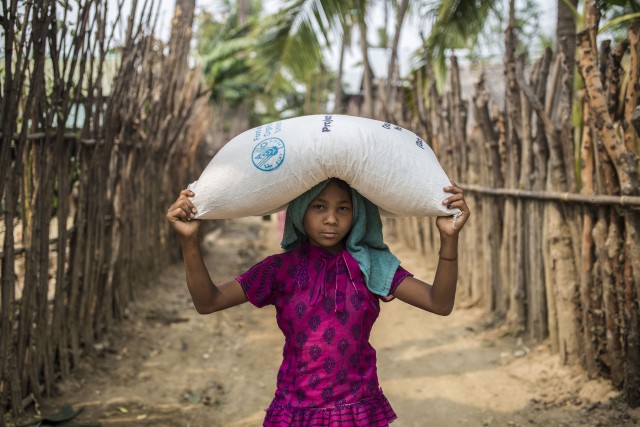 Myanmar: A race to avoid increasing food insecurity
08/07/2021
Millions of people in Myanmar are expected to become hungry over the coming six months as food security is predicted to rise sharply and plunge the country into a food crisis. In the wake of political and financial instability, an increasing number of people are facing uncertainty as job losses continue, food prices increase, and its currency depreciates.
Acting now is critical before the crisis escalates to a devastating point. June marked the start of the lean season - a period between planting and harvesting of rice, maize and vegetables in the course of the monsoon season. During this time, job opportunities are also scarce, incomes plummet and food stocks dwindle - in other words, those who are already struggling will be further pushed to the edge, especially in fragile regions. The impending monsoon season itself adds another layer of danger, placing pressure on infrastructure and transport systems, which can become easily overwhelmed or cut off entirely due to heavy downpours.
In Rakhine and Ayeyarwady regions, FAO's Anticipatory Action programme is targeting both newly displaced people and rural host families with a combination of vegetable kits, poultry feed, rice seeds and fertilizers.That way, families will be able to boost production and plant in time for the monsoon season to provide them with bountiful harvests.

[...read the full STORY]