FAO and EBRD support sustainable olive oil production in Tunisia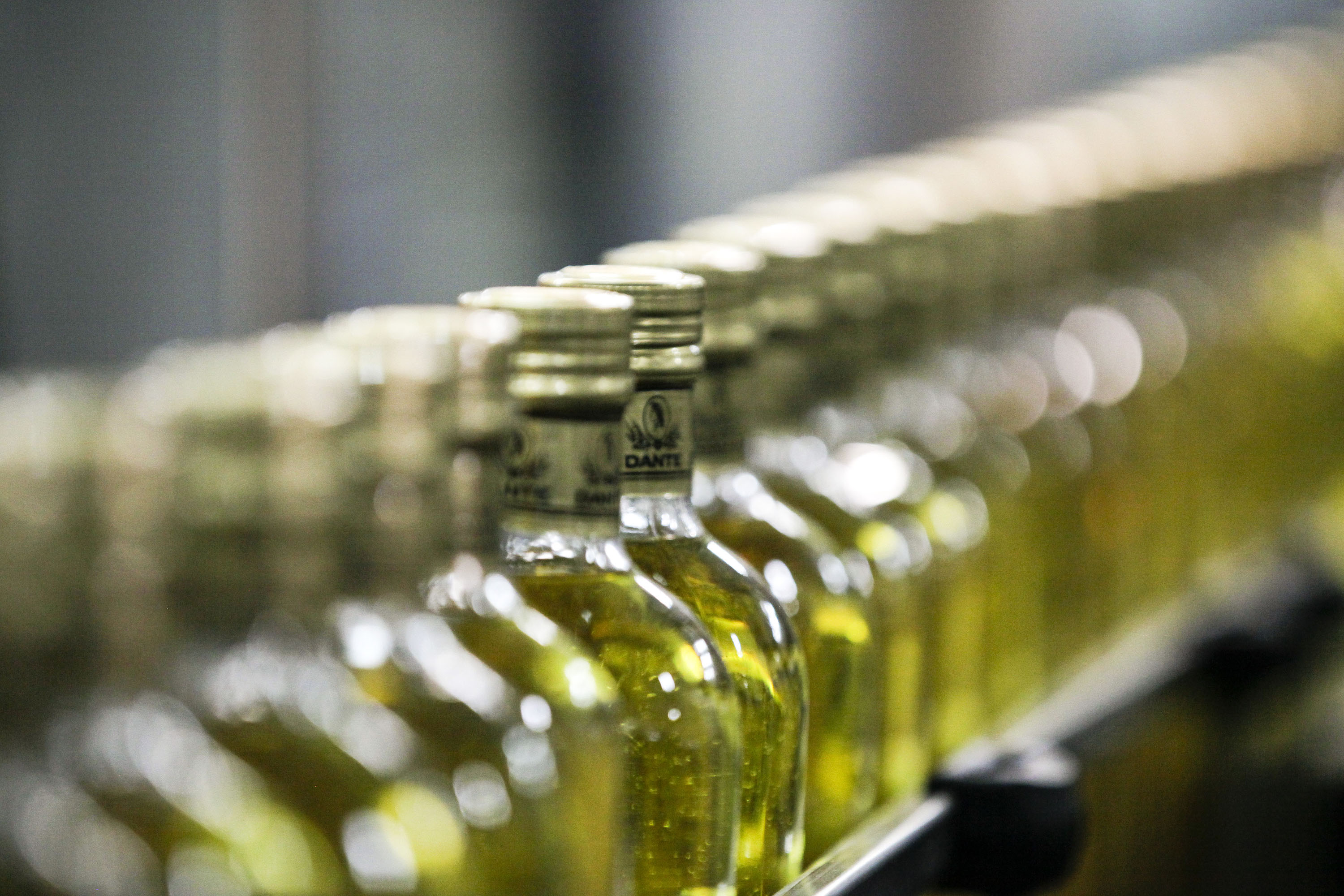 19/03/2018
Tunisia is well established as a major exporter of olive oil, alongside Italy and Spain, and the country's producers are increasingly seeing the benefits of producing high-quality extra virgin olive oil.
By raising quality standards and developing high value-added products, such as organic extra virgin olive oil, Tunisia can enhance the competitiveness and recognition of its oils at home and abroad.
According to Lisa Paglietti, FAO Economist and Project Leader, olive oil is vital to Tunisia's economy: "It can add significant value locally, develop complementary industries and services, such as tourism, and support the creation of rural employment."
The European Bank for Reconstruction and Development (EBRD) and FAO are working closely to support this ambition and help producers – from small organic farms to large industrial producers – to adopt state-of-the-art practices in the sector. 
Best practices for better returns
The EBRD-FAO support to the Tunisian olive oil sector has a focus on training producers on sustainable best practices and helping them to produce the highest-quality olive oil possible. So far, this has helped more than 100 farms and oil millers to become more competitive.
The training offers advice on the whole production cycle, from managing olive orchards and harvesting, to the pressing process and storage needs.
"We have been in the olive oil business since 1988 and employ up to 300 pickers during the harvesting season, so we're a well-established actor in the sector," said Fathi Kanzari, owner of Société de Développement et de Production Agricole. "The training sessions helped our technical director to learn some new tricks and trends, which made us even more efficient."
Zakia Bel Haj, who runs a small olive grove that produces up to 15,000 litres of organic oil per year, says her challenge is to ensure organic production along the whole cycle, from harvest to bottling.
"The training session allowed me to improve my knowledge of pest control and disease management for the organic planting system," she said. It also taught her how to improve soil fertility by using by-products for composting purposes.
Making use of by-products
The training – which largely focused on orchard management – also featured the potential use of by-products. Almost all olive oil production by-products can be sustainably re-used: fallen branches, leaves and twigs can serve as compost for the soil around trees, while the "margines" – the water squeezed out of the olives while separating the oil – is used for irrigation, and as fertilizer, for the olive orchards.
Even the leftover pits from Fathi Kanzari's grove can be compressed into heating briquettes and used to provide industrial energy or to warm homes.
Using all by-products makes good economic sense and can cut costs significantly and create another source of revenue. By coupling this resourcefulness with industry knowledge, olive farmers produce olive oil of a higher quality and increase orchard productivity, resulting in a better product for consumers and potentially higher profit margins for producers.
Dialogue to strengthen the sector
The EBRD and FAO have also led structured discussions between all the sector's stakeholders, from small farmers, oil millers and exporters, to government officials; it is important for all stakeholders to work together, not just on quality but also on distribution and other issues. This interactive dialogue has led to the development of a strategic and operational plan that will help to guide the EBRD and FAO interventions.
Stemming from this dialogue, a high-level conference – held in November 2017 in Tunis – brought together 80 industry players to discuss innovations, different technologies and the importance of quality in a commercial strategy.
The sector – with the help of the EBRD and FAO – will now aim to tackle key constraints such as organization, traceability and certification, access to long-term finance, and a supportive policy environment.
"Our work with FAO helps to develop sustainable practices in the sector in the long run, while it also prepares local businesses for investments for their production facilities and equipment" according Antoine Sallé de Chou, Head of the EBRD's Tunisia office.
See related video: Growing Tunisia's olive oil industry:
A pilot project is currently underway to investigate the impact of adopting best practices to harvesting and milling on the quality and stability of the olive oil.